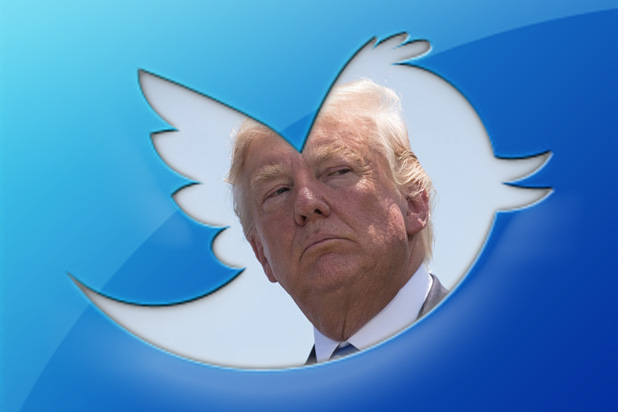 President Donald Trump responded to news reports by the Washington Post and other outlets suggesting that he has been watching more television this week because of his light public schedule.
"The W.H. is functioning perfectly," Trump tweeted Wednesday morning.
"Focused on HealthCare, Tax Cuts/Reform & many other things. I have very little time for watching T.V."
Also Read: Donald Trump Jr: Dad Didn't Know About 'Nothing' Meeting With Russian Lawyer
The new tweets follow a pair of news reports that suggest the president is heavily focused on televised coverage of his presidency.
Washington Post White House bureau chief Philip Rucker on Wednesday reported, "White House officials tells us President Trump has been watching plenty of TV news this week, when he's had nothing on his public schedule."
In addition, Mark Leibovich wrote in a cover story for this Sunday's New York Times Magazine that when he met Trump in the White House one afternoon last month, the president was "watching a recording of 'Fox and Friends' from about four hours earlier on a large TV mounted on the wall" of a dining room off the Oval Office.
The president has also tweeted video clips from cable news shows like "Fox & Friends" on nine separate occasions in the last three days alone.
Also Read: Donald Trump Jr: Read His Emails With Rob Goldstone Who Promised Dirt on Hillary Clinton
Trump's Wednesday tweet comes one day after Donald Trump Jr. tweeted an email chain outlining a meeting between himself and a Kremlin-linked Russian lawyer during the 2016 presidential campaign.
One Trump adviser told Politico that the White House has been "essentially helpless" in the wake of the news revelations, and that "none of them knew anything about Donald Trump Jr.'s meetings."
Tuesday night, Trump encouraged those following him on Twitter to tune in to Sean Hannity's show to watch Trump, Jr, and it seems as though he watched, too — Wednesday morning he tweeted "My son Donald did a good job last night. He was open, transparent and innocent."
Trump's TV watching habits are well-known, as are his preferences (Hannity's show and "Fox and Friends" among them).
He's been known to show off his 60-inch TV to reporters, too.