"Downton Abbey" is giving fans a glimpse of its sixth and final season in a new trailer, and it's a tearjerker.
Britain's ITV released a promo for the period drama on Saturday, and the video has already been viewed more than 370,000 times on YouTube.
Filled with sad music, the one minute clip begins with Robert Crawley, Earl of Grantham (Hugh Bonneville) telling Mr. Carson (Jim Carter), "If I could stop history in its tracks, maybe I would. But I can't, Carson, for neither you nor I can hold back time."
Also Read: 'Downton Abbey's' British Stars Invade Hollywood as Series Nears End
The promo goes on to show Lady Edith Crawley (Laura Carmichael) smiling as she appears to finally find love again, while long-suffering Anna Bates (Joanne Froggatt) sheds more tears.
The show premiered in 2010, and over the course of its five seasons has become a fan favorite and the most-nominated international series in the history of the Emmy Awards.
Also Read: 'Downton Abbey' Creator on Hollywood Ageism: Women 'Stop Being a Sexual Being at About 32'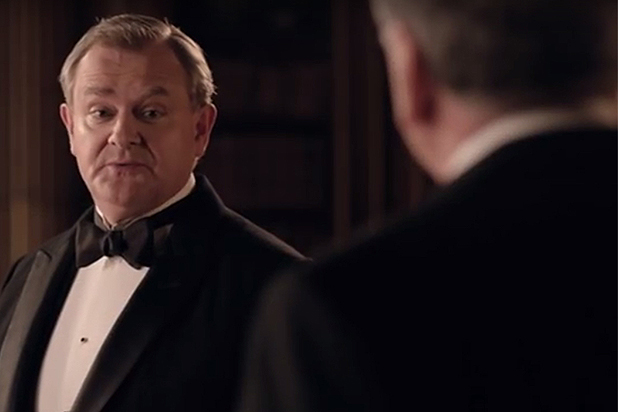 In a recent interview with TheWrap, creator Julian Fellowes admitted it would be difficult for the show's creative team to top "Downton's" success.
"It's very unlikely we'll be involved in anything as successful again," Fellowes said.
The final season of "Downton Abbey" starts in the U.K. on September 20, and will premiere stateside Jan. 3, 2016 on PBS.
Watch the new trailer below.