DreamWorks Animation has acquired YouTube network AwesomenessTV to help it promote Shrek and its other animated characters across the web, the company said Wednesday.
The deal will consist of $33 million in cash up-front and could be worth as much as $117 million if Awesomeness hits certain earnings targets in 2014 and 2015.
This marks one of the first times that a YouTube channel has sold to a major media company, and its lofty selling price reveals the growing importance of digital video.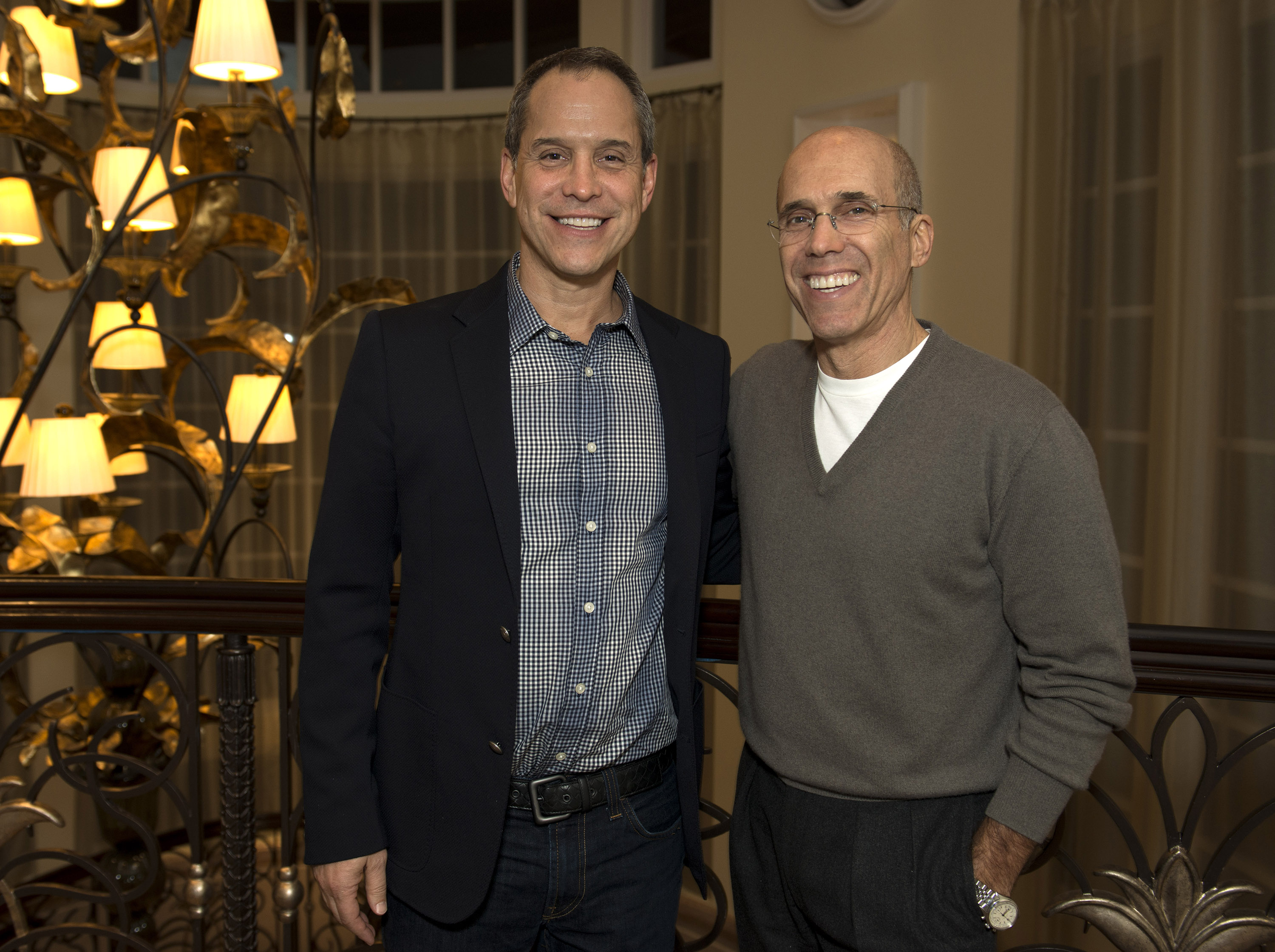 DreamWorks Animation said it expects that the transaction will be completed this month.
Also read: DreamWorks Animation Makes Money Without New Movies
"Awesomeness TV is one of the fastest growing content channels on the internet today and our acquisition of this groundbreaking venture will bring incredible momentum to our digital strategy," said DreamWorks Animation CEO Jeffrey Katzenberg (pictured with AwesomenessTV founder Brian Robbins.)
The channel, which has been described as Nickelodeon for teens, boasts 500,000 subscribers, according to AllThingsD, which broke the news that DreamWorks was close to buying Awesomeness TV.
The deal helps Dreamworks expand its brand digitally and become more diversified. Analysts have long faulted the studio for being overly dependent on the release of one or two major animated films a year, and DreamWorks Animation's stock has suffered as its box office revenues have gone up and down.
As part of the deal, Brian Robbins, the founder and CEO of AwesomenessTV, will continue to oversee the brand and will assume an executive role at the studio. He will also develop a DreamWorks Animation-branded digital family channel.
The sale is stunning both in its size and rapidity. AwesomenessTV was launched about two years ago by Robbins, a producer of "Smallville" and "One Tree Hill," and was incubated with help from United Talent Agency.
AwesomenessTV was represented in the transaction by UTA and attorney Bryan Wolf of
Ziffren Brittenham.
On Tuesday, DreamWorks Animation surprised with its quarterly earnings announcement. For the three-month period ending in March, the studio posted net income of $5.6 million and earnings per share of $0.07, surprising Wall Street analysts that forecast a loss.
As of 10:30 a.m. ET, shares of DreamWorks Animation had jumped 4.67 percent to $20.18.