DreamWorks Animation profits plunged more than 70 percent in its fourth quarter to $24.3 million, or $0.29 per share on lower than expected DVD and Blu-ray sales of "Kung Fu Panda 2."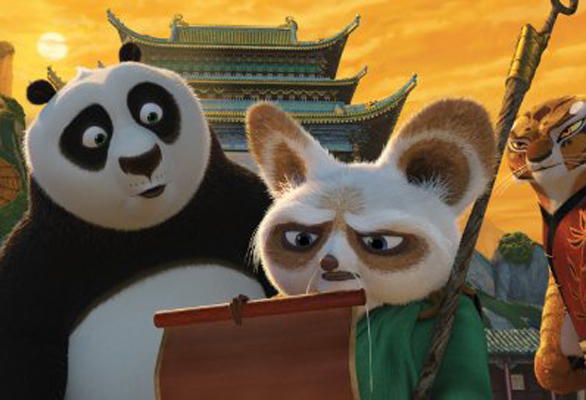 "Although 2011 was a very successful year for Dreamworks Animation at the box office, it did reveal some challenges for the industry as a whole," Jeffrey Katzenberg, chief executive officer of DreamWorks Animation, said on a conference call with analysts.
The company's annual revenue also dropped to $706 million, down from $784.8 million in 2010.
Though the studio remained profitable, net income for the year dropped to $86.8 million, or $1.02 per share, down from $170.6 million in 2010.
That falls short of Wall Street expectations.
Analysts had predicted profits of 43 cents over the three month period and $1.09 per share over the year.
Also read: DreamWorks Animation Announces China Joint Venture
Quarterly revenue fell to $219.0 million from $275.7 million. Revenue had been expected to drop 22.7 percent to $213.1 million for the quarter.
"Puss in Boots," the studio's only release over the fourth quarter has banked a good, but not great, $532.7 million worldwide.
Over 2011, DreamWorks Animation released two films compared to the three it premiered during the previous year. It also lacked a hit on the level of "Shrek Forever After" ($752 million worldwide).
With an eye toward Asia's burgeoning film market, DreamWorks Animation announced last week that it will launch a joint venture with three Chinese companies — Oriental DreamWorks — aimed at creating animated and feature films in the region.