DreamWorks has acquired "The Good Luck of Right Now," the latest manuscript from Matthew Quick, author of "The Silver Linings Playbook."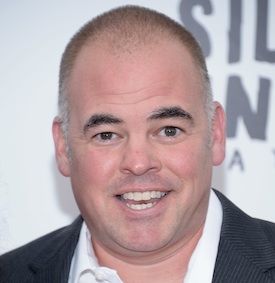 The story follows four outsiders suffering from grief in their lives who bond to form an unusual family. Steven Spielberg and Stacey Snider's company opted not to wait for a final version of the novel, which HarperCollins plans to release in Spring 2014.
"We immediately sparked to Matthew Quick's book and the heart and humor which is infused in his storytelling," Holly Bario, DreamWorks' president of production, said in a statement. "All of us at DreamWorks are excited to begin developing this story and look to make it a priority at the studio."
Quick has written a series of young adult novels in addition to "Silver Linings Playbook," which David O. Russell turned into one of this year's Oscar favorites.