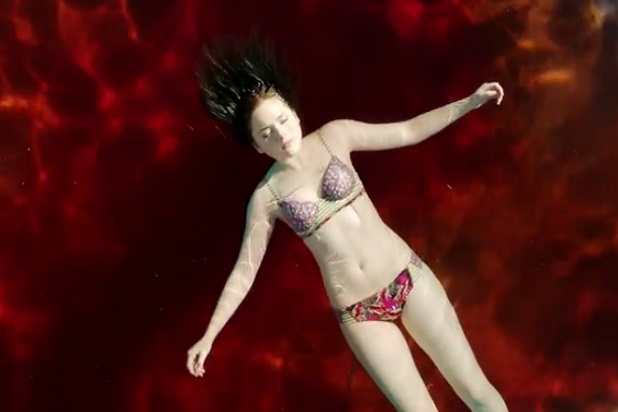 The trailer for the small-screen adaptation of Robert Rodriguez's "From Dusk Till Dawn" has hit the internet, offering pretty much what one would expect. There's gunplay galore, blood by the bucketful — and just for good measure — a half-clad woman who, to double down on the themes, appears to be floating in a pool with as much blood as water in it.
The 10-episode series, which premieres on the El Rey Network on March 11 and will have its world premiere at the South by Southwest festival, centers on bank robber Seth Gecko and his violent, unpredictable brother, Richard "Richie" Gecko. The pair is wanted by the FBI and Texas Rangers after a bank heist leaves several people dead.
Also read: D.J. Cotrona, Zane Holtz, Don Johnson Cast in Robert Rodriguez's 'From Dusk Till Dawn: The Series'
While on the run to Mexico, Seth and Richie encounter former pastor Jacob Fuller and his family, whom they take hostage. Using the family RV to cross the border, chaos ensues when the group detours to a strip club that is populated by vampires. Suddenly, the Geckos and the Fullers are forced to fight until dawn in order to get out alive.
The cast includes Don Johnson, Robert Patrick, Wilmer Valderrama, D.J. Cotrona, Zane Holtz, Jesse Garcia, Madison Davenport, Brandon Soo Hoo and Eiza González.
Watch an advance look at the series below.