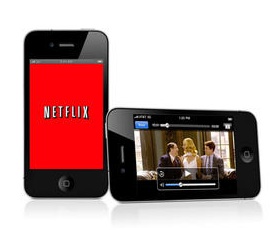 Wonder how "Lawrence of Arabia" will look on a smartphone?
Netflix movies now can be streamed on iPhone and the iPod Touch, the video rental company announced on its company blog on Thursday.
The app, which has been available for the iPad since April, is free for Netflix subscribers at the iTunes store.
Netflix, which has long been hinting that it would be available on Apple's smaller devices, has been trying to encourage its users to embrace streaming as a way to cut postage costs and lower the company's bottom line.
During its last quarterly earnings report, it announced that some 61 percent of customers streamed all or part of a movie, up from 37 percent in the second quarter of 2009.