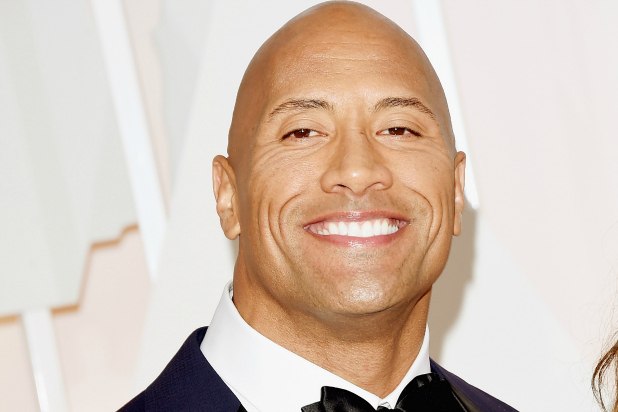 Dwayne Johnson has received a script deal at Fox for a new series called "Boost Unit," TheWrap has learned.
"Boost Unit" is an hour-long action series that follows the newest recruit of the LAPD's Auto Theft Task Force, a notorious getaway driver with a hidden past. Jonny Umansky and Zach Hyatt are writing the series.
"We're bringing to life the high stakes street pursuits and grueling work of this very specialized elite task force and we're excited to partner with Imperative Entertainment to combine an epic mix of gripping action and sophisticated storytelling," Johnson said in a statement.
Also Read: Model Kelly Rohrbach Inherits Pamela Anderson's Red Swimsuit for 'Baywatch' Movie
"Rarely do you hear a pitch that checks all the boxes and feels so immediately commercial, new and timely. We couldn't be more thrilled to be involved with Seven Bucks Productions on Boost Unit," said Tim Kring, co-founder of Imperative Entertainment.
"Boost Unit" marks the first project produced jointly by Seven Bucks Productions and Imperative Entertainment. Johnson, Seven Bucks co-founder Dany Garcia, Umansky and Hyatt will serve as executive producers on the project.
In addition to his work as an action star, Johnson has been increasingly ramping up his slate as a producer. In addition to "Boost Unit," he and Garcia are producing a film adaptation of the 1990s series "Baywatch," as well as a remake of "Big Trouble in Little China." Johnson will star in both films.