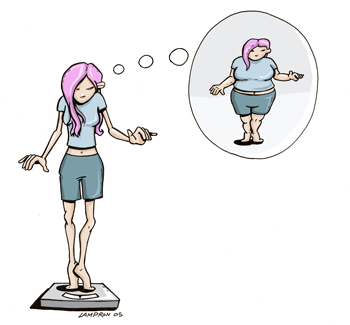 E! Entertainment Television has announced a six-episode series about compulsive eating disorders under the working title "What's Eating You?"
The show will feature people whose lives are at risk as they battle their warped body images and life-threatening food issues. A group of trained medical professionals and nutrition specialists will help patients on the road to recovery. The series will also explore the question of how much society is at fault for these patients' obsession with "perfection."
One episode features a woman who eats a roll of toilet paper dipped in pickle juice every night before bed, while another concerns a woman who eats everything from paper towels to magazines in her sleep without ever realizing it.
3 Ball Productions is producing the "television event," while JD Roth, Todd Nelson and Adam Greener exec produce.
"What's Eating You?" premieres this October on E!