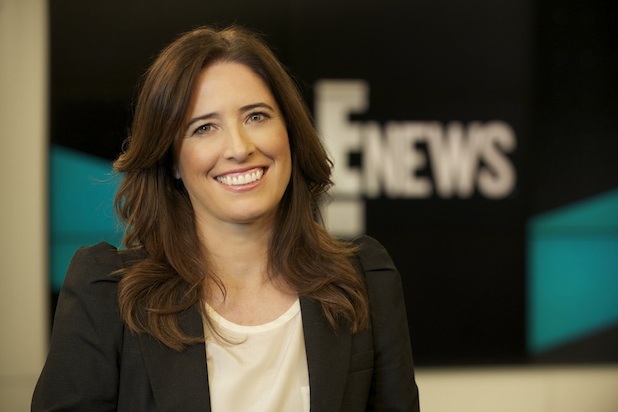 E! News has promoted Jennifer Lavin to executive producer and Melanie Bromley to chief news correspondent, while hiring Us Weekly alum Dina Sansing as executive entertainment director.
Lavin (pictured), who joined E! News as a producer in 2007, was later named senior supervising producer. Bromley came aboard E! News in 2012 as senior correspondent, moving to the position of senior management correspondent. Lavin will report to Lisa Kridos, E! News' executive in charge.
Also read: E! News Names 'Bachelorette' Ali Fedotowsky and Jesse Giddings as Correspondents
New hire Sansing will function across E! News and Eonline.com, working with talent representatives and the public-relations community to strengthen relationships across the E! News division.
"With Lisa [Kridos] joining our news production last year, we have taken more in front and behind the camera gambles and having Jen by her side has been the key component to the show's recent success. In her seven years at E! News, Jen has proven she has what it takes to continue the show's success and reach new heights as the global leader in entertainment news," Cyndi McClellan, President, Network Strategy & E! News, said. "Melanie has worked tirelessly on all of our breaking stories, helping to continually secure numerous big exclusives. She's an important asset to our news organization and this promotion acknowledges her dedication and hard work. I'm also thrilled to bring Dina on board to E! News. Her years of entertainment experience, combined with her extensive industry connections give us another great advantage."