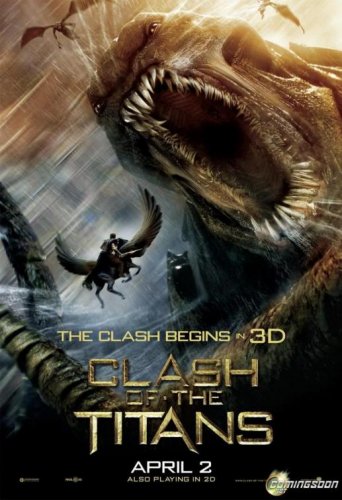 The 3D effects in "Clash of the Titans" may have been rendered after-the-fact, but for a small group of Easter Sunday moviegoers, the fourth dimension was done in real-time.
The 7.2 magnitude earthquake that hit Southern California on Sunday happened at 3:40 p.m., just as the Kraken — the towering sea monster in the film's climactic scene — was tromping around the screen for anyone who went to a showing that started around 2 p.m.
"Earthquake hit seconds after they released the Kraken; it worked in a William Castle kind of way," tweeted @MJMcKean.
"Earthquake hit right as 'Clash of the Titans' was ending at Sherman Oaks Arclight. Kraken had just fallen — good think nothing else did," tweeted @APCelebJustice.
And according to @jerslater: "Earthquake hit while I was watching the Kraken scene in TITANS. For a second there, I thought the movie was getting good."
The quake centered south of California's border with Mexico was widely felt, according to the Associated Press, swaying buildings as far away as San Diego, Los Angeles and Arizona. No damage was reported.