Edgar Wright isn't putting "Baby" in a corner just yet. The British director teased that some progress has been made on a potential sequel to "Baby Driver," Wright's 2017 film starring Ansel Elgort that married action, comedy, musicals and heists.
"A first draft of 'Baby Driver 2 exists," he told Empire in a interview. Wright added that the film will introduce new characters following the deaths of many of the characters in the original and it "takes the story further."
In a previous interview with Empire back in July 2017, Wright said he was urged to write a sequel to his film and felt there was potential by recognizing that by the end of the movie, "Baby has got to a new place."
---
Also Read:
Jon Bernthal Says Kevin Spacey Was a 'Bully' on 'Baby Driver' Set (Video)
---
"Most sequels you have to contrive something so they go back to square one, unless there's somewhere deeper for them to go," Wright said. "I think with 'Baby Driver' there's more that you can do in that realm, and I sort of have an idea that if you did another [film] you would subvert his involvement in the crime in a different way so he's not the apprentice anymore."
---
Also Read:
Ansel Elgort to Play Tony in Steven Spielberg's 'West Side Story' Remake
---
Wright also spoke with Empire about an upcoming project he's working on, which he describes as a psychological horror-thriller inspired by films such as "Don't Look Now" and "Repulsion." While he didn't reveal a title, he says the film is set in central London, has a female lead, and is co-written by "Penny Dreadful" staff writer Krysty Wilson-Cairns. Wright also claims the film will shoot this summer.
"I realized I had never made a film about central London – specifically Soho, somewhere I've spent a huge amount of time in the last 25 years," Wright said to Empire. "With 'Hot Fuzz' and 'Shaun Of The Dead' you make movies about places you've lived in. This movie is about the London I've existed in."
Empire's full interview with Wright will appear on newsstands on Jan. 24.
Top 10 Box Office Predictions for 2019 (Photos)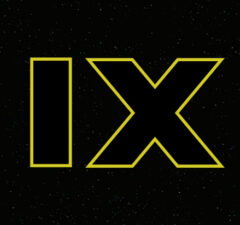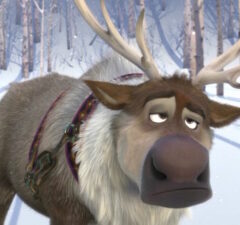 (Tap photo and swipe to view gallery)