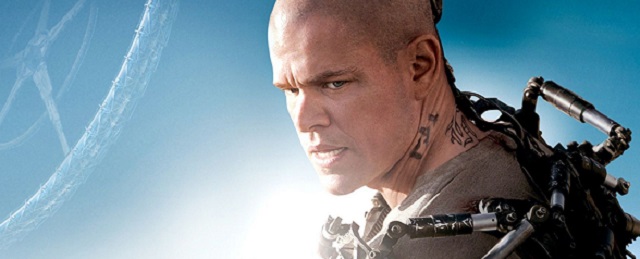 Sony got some good box office news from abroad this weekend, with "Elysium" taking the top spot at the foreign box office with $23.4 million and "The Smurfs 2" adding another $20 million for third.
Fox's "Percy Jackson: Sea of Monsters" was second with $21.8 million from 37 markets.
The little blue guys from "Smurfs 2" upped their overseas total to $145 million and their worldwide gross to $202 million after three weeks.
Matt Damon's sci-fi adventure "Elysium" opened in 20 markets this weekend and was in 42 territories all told, and upped its foreign total to $37.7 million and its worldwide haul to $93.6 million.
Also read: Why Ashton Kutcher's 'Jobs' Couldn't Boot Up at the Box Office
In Western Europe, it brought in just over $13 million from eight markets, all of which surpassed the openings of "District 9," director Neill Blomkamp's previous movie, according to Sony.
It debuted at No. 1 in France ($4.1 million), Spain ($3.3 million) and Germany ($3.2 million as well as Holland, Belgium, Austria and Switzerland. It also opened on top in Australia with $3.2 million.
"Percy Jackson: Sea of Monsters" (photo above) disappointed in its U.S. box office debut, but international audiences sparked to Fox's teen action fantasy.
Also read: Oprah Winfrey's 'The Butler' Wins Big at Box Office – And Title Fight Helped
"Percy Jackson" finished No. 1 in 10 International territories. Its biggest hauls came from Brazil with nearly $4 million, France ($3.6 million) and Germany ($2.1 million). Its international total is now $36.5 million and its worldwide is $75.4 million.
Universal's 'Despicable Me 2" wasn't behind the leaders by much, adding $19.5 million from 26 territories to raise its overall overseas total to $435 million.
With its $346 million domestic haul, the minions' worldwide figure is now $781 million. That puts it No. 3 for the year both overseas and worldwide, behind Disney's "Iron Man 3" and Universal's own "Fast & Furious 6."
The $12.2 million opening in Russia for "Despicable Me 2" was Universal's second-best ever there – behind "Fast & Furious 6" – and tops for an animated film this year in that market.
Elsewhere, Fox's Hugh Jackman superhero sequel "The Wolverine" took in $10.8 million from 73 markets, Warner Bros.' Jennifer Aniston-Jason Sudeikis comedy "We're the Millers" brought in $10.6 million from just 14 markets and Sony's Adam Sandler comedy "Grown Ups 2' added $10 million from 33 countries.
The magic-themed heist thriller "Now You See Me" brought in $9.6 million from 65 markets. That upped its international total to $158 million and its global haul to nearly $275 million.