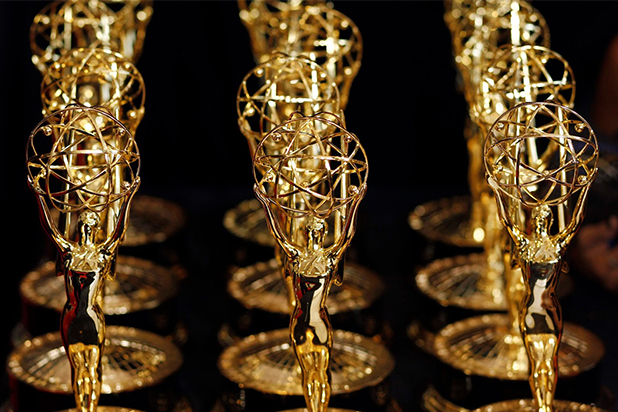 The Television Academy has expanded the number of nominees in its Outstanding Drama Series and Outstanding Comedy Series categories from six to seven, as part of a number of rule changes that will affect this year's Emmy Awards.
Another of the changes will alter the definition of "drama" and "comedy" to focus not on the content of a program, but on its running time.
See photos: 16 Best and Worst Moments of Emmys 2014 (Photos)
Under the new definitions, a series with episodes of 30 minutes or less is automatically defined as a comedy, and one with episodes of more than 30 minutes is defined as a drama.
The rule would redefine last year's comedy-series nominee "Orange Is the New Black" as a drama.
Also read: The 9 Biggest Pilot Trends of 2015: Diversity, Movie Adaptations, Generation Gaps
The rules also change the phrase "miniseries" to "limited series," defining it as a series of episodes lasting at least two-and-a-half hours "that tell a complete, non-recurring story, and do not have an ongoing storyline and/or main characters in subsequent seasons."
The guest actor category will now be restricted to performers who appear in fewer than half of a series' episodes, while the Outstanding Variety Series category will be split into Outstanding Variety talk and Outstanding Variety Sketch. That move that will prevent, say, "The Tonight Show" from competing against "Saturday Night Live."
The rules also expand the number of its 17,000 voting members who will be eligible to vote in the final round of Emmy balloting, which in the past has been restricted in some categories to members of special screening panels. Now, every  member who was eligible to vote in a category's nominating round can also do so in the final round.
Also read: Alison Sweeney, Justin Hartley Among Daytime Emmys Pre-Nominations
The 67th Primetime Emmy Awards will take place on Sunday, Sept. 20 and air on Fox.