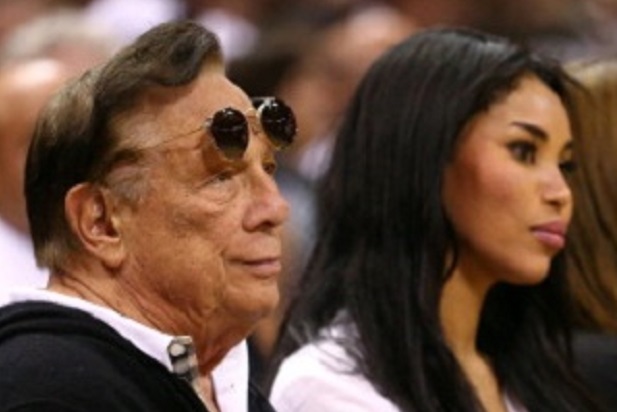 Thanks to alleged-racist owner Donald Sterling, the Los Angeles Clippers have officially lost more than a dozen of its major sponsors — but the organization may not have lost much money today, if anything.
A lot of NBA team sponsorship deals are one-year pacts, ESPN Sports Business Reporter Darren Rovell told TheWrap. "I don't think they lost $10 million today," he said. "I don't think they lost much money."
After all, this year's sponsorship deals were essentially all paid for before the team's owner allegedly went on a racist tirade. Future money is, of course, up in the air — and it's hard to see any companies jumping to be associated with the current state of the Clippers.
Also read: 12 Major LA Clippers Sponsors Pull Out in Wake of Donald Sterling Racist Rant (Update)
The sponsorship pie, along with the season ticket piece of team revenues, has been dwindling anyway. All of the real money lies in TV contracts, which won't be affected nationally, regardless of what comes from the NBA investigation.
Locally, if a team is unable to stay competitive — say, because no free agents will sign to play for Sterling — that could potentially alter the bottom line. And in Los Angeles, there in competition literally in the Clippers' building.
"It's been such a Lakers town, to get any business to advertise the Clippers is a plus-one," Rovell said. "L.A. is still a Lakers town, but the tide was turning. That's what real loss of today is: it's in brand equity."
See video: Donald Sterling's Estranged Wife Changes Her Tune: Of Course He's Not a Racist!
The "Worldwide Leader" business reporter will be one of many media members at NBA Commissioner Adam Silver's press conference on Tuesday, where the new commish is expected to announce the results of the league's investigation into tapes released by Sterling's girlfriend, which allegedly features the Clippers owner making racist comments.
Rovell predicts that Sterling will be on his way out, though exactly how that will play out remains to be seen.
"I just can't imagine Donald Sterling ever being the owner of the Clippers again … or even walking into the Staples Center ever again," Rovell said.
See video: Donald Trump Defends Donald Sterling: 'The Girlfriend From Hell' Set Him Up
As for who could buy the team if Sterling is forced — or inclined — to sell, it's too early to say.
Rovell values the L.A. Clippers at north of a billion dollars. The Milwaukee Bucks were purchased for $550 million earlier this month by hedge-fund billionaires Wesley Edens and Marc Lasry, and that team exists in the midwest and finished this season with the worst record in the league.
Calls for Magic Johnson to buy the team and the former star player's interest is a "nice fairy tale" at this point, Rovell says, though potentially an investor like Oracle CEO Larry Ellison would make more sense.
Also read: Hollywood Rips Clippers Owner Donald Sterling for Racist Remarks
Or course, buying an NBA Franchise has not exactly been a slam-dunk for Ellison, pun very much intended. The co-founder of the computer technology corporation has famously missed out on opportunities to purchase the Memphis Grizzlies, Golden State Warriors and New Orleans Pelicans in recent years.
Ellison, Johnson, or neither — there is no shortage of potential buyers out there should the opportunity arise, Rovell said.
Silver's press conference is set for Tuesday at 2 p.m. at the New York Hilton Midtown. TheWrap will cover the media event.