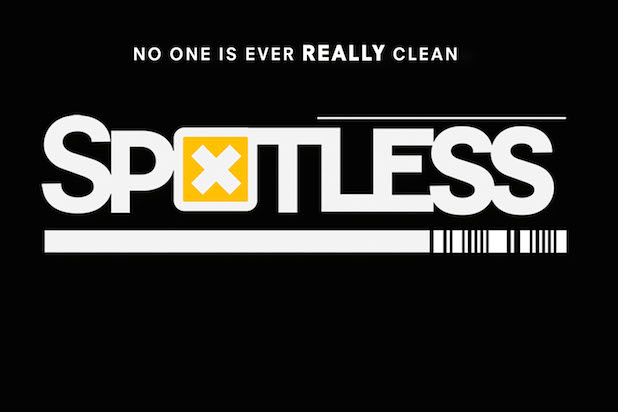 Esquire has given the green light to its first-ever original scripted series, "Spotless," the network announced on Thursday.
The male-skewing channel ordered 10 episodes of the drama scheduled to air this fall.
Helmed by Tandem Productions for Canal, the series is executive produced by Emmy and Golden Globe nominated, Rola Bauer ("The Pillars of the Earth," "Crossing Lines") and is co-created by BAFTA Award-winner Ed McCardie ("Shameless") and Academy-Award winner Corinne Marrinan ("CSI").
Also Read: Esquire Network Beefs Up Its Slate With a Show About Hamburgers
Marc-André Grondin ("C.R.A.Z.Y."), Denis Ménochet ("Inglorious Basterds"), Miranda Raison ("24: Live Another Day") and Brendan Coyle ("Downton Abbey") will star.
"Continuing our pursuit to offer the highest quality programming, Esquire Network is excited to embark on its first scripted series and to partner with the talented team at Tandem Productions," head of original programming for Esquire Network, Matt Hanna, said in a statement. "'Spotless' is a genre bending drama offering a tonality that's unique to the current television landscape. Perfectly on point for our discerning male audience, it promises to take them on a twisted dark ride."
The show focuses on a troubled man, Jean Bastiere (Grondin) whose life is turned upside down when his outlaw brother, Martin (Ménochet), crash lands into his world. Played out against the backdrop of Jean's Crime Scene Cleaning business, the brothers must confront dark sins of the past and very real dangers in the present. Ensnared by mob boss Nelson Clay (Coyle), corruption, drugs and death pose a constant hazard. With Jean's wife Julie (Raison), the entire family struggles to gain control over their lives and future.
Tandem Productions CEO and partner, Rola Bauer said: "Our daring, audacious and distinctive new series belongs with this network, which has been equally daring and audacious. The tremendous growth with their target audience is a testament to their strategic focus and strength in the U.S. market."
Also Read: E! Renews 'House of DVF' and 'The Royals'
Esquire is the latest cable network to get into the scripted programming arena, following sister channels E!'s "The Royals" and Bravo's "Girlfriend's Guide to Divorce."