Warner Premiere has promoted Eva Semple Davis to executive VP and general manager of the direct-to-consumer content production division of Warner Bros. Entertainment.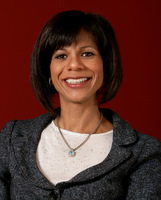 Diane Nelson, president of DC Entertainment, announced the promotion on Thursday. Davis and the Warner Premiere division will continue to report to Nelson.
In her new role, Davis manages Warner Premiere, which develops and produces films such as "Another Cinderella Story" and "Scooby-Doo! The Mystery Begins" (a co-production with Cartoon Network). The division's upcoming titles include "Free Willy: Escape From Pirate's Cove" and "Lost Boys: The Thirst."
Warner Premiere also develops and produces content for Warner Bros. Digital Distribution such as the Watchmen motion comic.
"For the past several years, Eva has been a key contributor to the strategic development and management of the Warner Premiere slate and team," Nelson said in a statement. "She is a talented, highly respected and seasoned executive and I am proud to support her expanded role in running the Warner Premiere business."
Davis will continue to oversee global acquisitions of home entertainment content for Warner Home Video. Recent notable acquisitions include the Sesame Street franchise and anime stories based on the Halo videogame.
Davis joined Warner Bros in 2004, launching its ethnic marketing group to acquire home video content targeted at diverse consumers. She also played a key role in executing multicultural marketing initiatives for Warner Home Video's mainstream releases.