The Academy likes Facebook. They really, really like them.
Or so we can deduce from a plush new interview studio that AMPAS is putting up with Mark Zuckerberg's company in Los Angeles.
The space will lure nominees from all categories to the far reaches of Silicon Beach — but once there, they'll get a double-whammy of exposure on both the social network and its sister platform Instagram.
Also Read: Oscars: John Cho and Leslie Mann to Host Sci-Tech Awards
Interviews will utilize Facebook Live broadcasting, a company spokesperson said, to answer fan questions and share stories on Instagram. There's also the cross-pollination perk that will let stars demo the Oculus, Facebook's buzzy VR device.
Interviews are expected to begin this week run close to the big day, Oscar Sunday, on Feb. 26.
Get TheWrap's complete awards season coverage here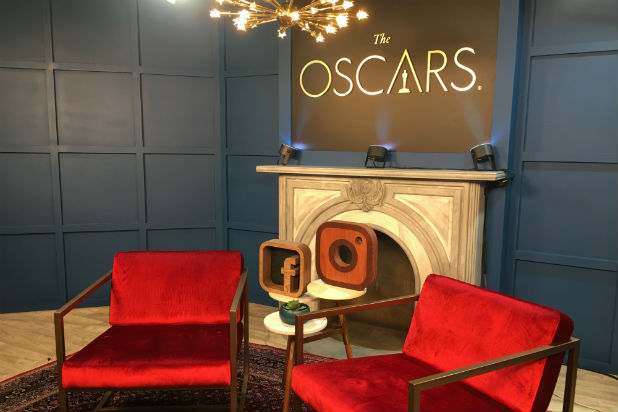 .