Hours after it went live, Facebook removed a new feature allowing people to locate other nearby users with public profiles.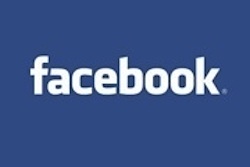 A Facebook spokeswoman told TheWrap Monday that the new app was an engineers' test, not a new product launch.
"With all tests, some get released as full products, others don't," she wrote in an email to TheWrap. "Nothing more to say on this for now."
Also read: Facebook Rolls Out 'Stalker App' to Locate Friends Nearby
The new tool — dubbed "Friendshake," "Find Friends Nearby," or, by some who fear it gives too much information to strangers, the "stalker app" — briefly became available Monday on Facebook's mobile apps and website, despite no official announcement.
The service comes nearly two months after the social networking behemoth acquired Glancee, a mobile app that helps users find people near them with similar interests. It is unclear whether Friendshake is built on the same technology.