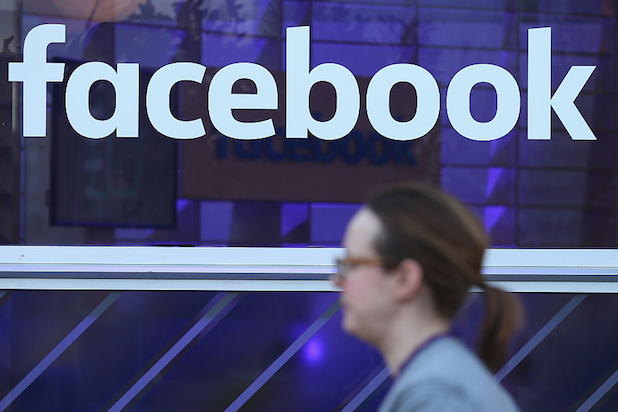 Facebook admitted to scanning the conversations its users have on Messenger, its chat app, with the social network looking for content that violates its "community standards."
Messages and images that don't meet its criteria are blocked, Bloomberg first reported on Wednesday. A spokesperson for the company told TheWrap human moderators are not reviewing Messenger conversations, but internal tools are used to scan for malicious content like child pornography. Conversations that are flagged can be reviewed by its moderator team, the spokesperson added.
"Keeping your messages private is the priority for us; we protect the community with automated systems that detect things like known images of child exploitation and malware," said Facebook in a statement to TheWrap. "This is not done by humans."
Also Read: Facebook Drops Third Party Data for Ad Targeting
The Menlo Park, California-based company's community standards ban users from posting nudity or graphic content. It also prohibits users from attacking other users based on race, religion, or sexual orientation.
Messenger offers an encryption option as an added level of security, although users have to turn it on. WhatsApp, another popular messaging app owned by Facebook, automatically encrypts its messages.
Also Read: Mark Zuckerberg 'Strongly' Disagrees With Leaked 'Ugly' Memo from Facebook VP
Facebook's supervision of Messenger gained attention after CEO Mark Zuckerberg told Vox earlier this week he'd noticed that chat app was leveraged to incite violence in Myanmar.
"That's the kind of thing where I think it is clear that people were trying to use our tools in order to incite real harm. Now, in that case, our systems detect that that's going on," said Zuckerberg. "We stop those messages from going through. But this is certainly something that we're paying a lot of attention to."
Separately on Wednesday, Facebook announced it's making its privacy policies easier to understand.
Also Read: Facebook Probed by Federal Trade Commission, Stock Tanks 6 Percent
"We will never sell your information to anyone. We have a responsibility to keep people's information safe and secure, and we impose strict restrictions on how our partners can use and disclose data," said Chief Privacy Officer Erin Egan and Deputy General Counsel Ashlie Beringer in a blog post. "We're also updating our data policy to better spell out what data we collect and how we use it in Facebook, Instagram, Messenger and other products."
The execs said Facebook will take in user feedback for the next week before finalizing its policies.