Each of the five broadcast networks unveiled their 2019-20 schedules ahead of their upfront presentations to advertisers this week, complete with new series and returning favorites.
While Fox, CBS and The CW shook things up by switching around time slots or completely revamping a few nights for the coming fall, ABC and NBC (mostly) preached stability with their primetime blocks.
Staples like ABC's TGIT lineup, CBS' procedural-led Tuesdays, NBC's "Chicago" Wednesdays, Fox's animated Sundays (with the exception of one new series) and The CW's pairing of "Supernatural" and "Legacies" on Thursdays are going untouched.
Also Read: Fall TV 2019: Every Broadcast Show Canceled, Renewed and Ordered So Far (Updating)
But the schedules still show some big changes, like "Empire" shifting from Wednesdays to Tuesdays for its sixth and final season, ABC's "American Housewife," The CW's "Charmed," and CBS' "Magnum P.I." being banished to Fridays, and NBC bumping "Will & Grace" to midseason.
As for some of the promising series making their debuts this fall, NBC's new legal drama "Bluff City Law" is getting the coveted "Voice" lead-in on Mondays, "WWE's SmackDown Live" will take over Fox's Fridays starting in October, ABC's "Black-ish" spinoff "Mixed-ish" has landed behind "Bless This Mess" on Tuesdays (which will now air after "The Conners"), "Batwoman" will be paired with "Supergirl" on The CW's Sundays, and three new series will join "Young Sheldon" and "Mom" on CBS' Thursday lineup.
Below are the full fall 2019 schedules for NBC, Fox, ABC, CBS and The CW. New shows are listed in all caps and bolded and new nights and time slots for returning shows have been denoted.
Also Read: Fall TV 2019: Watch Trailers for the New Broadcast Shows (Updating)
MONDAY
8-10 p.m. — "The Voice"
10-11 p.m. — "BLUFF CITY LAW"
TUESDAY
8-9 p.m. — "The Voice"
9-10 p.m. — "This Is Us"
10-11 p.m. — "New Amsterdam"
WEDNESDAY
8-9 p.m. — "Chicago Med"
9-10 p.m. — "Chicago Fire"
10-11 p.m. — "Chicago P.D."
THURSDAY
8-8:30 p.m. — "Superstore"
8:30-9 p.m. — "PERFECT HARMONY"
9-9:30 p.m. — "The Good Place" (new time)
9:30-10 p.m. — "SUNNYSIDE"
10-11 p.m. — "Law & Order: SVU"
FRIDAY
8-9 p.m. — "The Blacklist"
9-11 p.m. — "Dateline NBC"

SATURDAY
8-10 p.m. — "Dateline Saturday Night Mystery"
10-11 p.m. – "Saturday Night Live" (encores)
SUNDAY
7-8:20 p.m. — "Football Night in America"
8:20-11 p.m. — "NBC Sunday Night Football"
Also Read: Broadcast Bloodbath: All of the TV Shows Canceled Last Week (Photos)
MONDAY
8-9 p.m. — "9-1-1" (new time)
9-10 p.m. — "PRODIGAL SON"
TUESDAY
8-9 p.m. — "The Resident" (new night)
9-10 p.m. — "Empire" (new night and time)
WEDNESDAY
8-9 p.m. — "The Masked Singer" (new night and time)
9-10 p.m. — "ALMOST FAMILY"
THURSDAY
7:30-8 p.m. — "Thursday Night Football" pregame show
8 p.m. — NFL Football
FRIDAY
8-10 p.m. — "WWE'S SMACKDOWN LIVE"
SATURDAY
7-10:30 p.m. — "Fox Sports Saturday: Fox College Football"
SUNDAY
7-7:30 p.m. — NFL on Fox
7:30-8 p.m. "The OT" / Fox Encores
8-8:30 p.m. — "The Simpsons"
8:30-9 p.m. — "BLESS THE HARTS"
9-9:30 p.m. — "Bob's Burgers" (new time)
9:30-10 p.m. — "Family Guy" (new time)
Also Read: 'Prodigal Son,' 'Not Just Me' and 'Bless the Harts': Watch Trailers for Fox's New Fall Shows (Videos)
MONDAY
8-9 p.m. — "Dancing with the Stars"
10-11 p.m. — "The Good Doctor"
TUESDAY
8:00-8:30 p.m. — "The Conners"
8:30-9:00 p.m. — "Bless This Mess" (new night and time)
9:00-9:30 p.m. — "MIXED-ISH"
9:30-10:00 p.m. — "black-ish" (new time)
10-11 p.m. — "EMERGENCE"
WEDNESDAY
8:00-8:30 p.m. — "The Goldbergs"
8:30-9:00 p.m. — "Schooled"
9:00-9:30 p.m. — "Modern Family"
9:30-10:00 p.m. — "Single Parents"
10-11 p.m. — "STUMPTOWN"
THURSDAY
8-9 p.m. — "Grey's Anatomy"
9-10 p.m. — "A Million Little Things"
10-11 p.m. — "How to Get Away with Murder"
FRIDAY
8:00-8:30 p.m. — "American Housewife" (new night and time)
8:30-9:00 p.m. — "Fresh Off the Boat" (new time)
9:00-11 p.m. — "20/20" (two hours)
SATURDAY
8:00 p.m. — "Saturday Night Football"
SUNDAY
7-8 p.m. — "America's Funniest Home Videos"
8-9 p.m. — "KIDS SAY THE DARNDEST THINGS"
9-10 p.m. — "Shark Tank"
10-11 p.m. — "The Rookie" (new night)
Also Read: 'Mixed-ish,' 'Emergence' and 'Stumptown': Watch Trailers for ABC's New Fall Shows (Videos)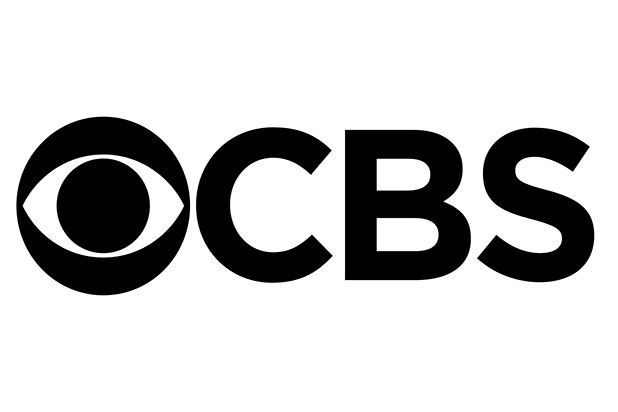 MONDAY
8-8:30 p.m. — "The Neighborhood"
8-9 p.m. — "BOB
ABISHOLA"
9-10 p.m. — "ALL RISE"
10-11 p.m. — "Bull"
TUESDAY
8-9 p.m. — "NCIS"
9-10 p.m. — "FBI"
10-11 p.m. — "NCIS: New Orleans"
WEDNESDAY
8-9 p.m. — "Survivor"
9-10 p.m. — "SEAL Team" (new time)
10-11 p.m. — "S.W.A.T." (new night)
THURSDAY
8-8:30 p.m. — "Young Sheldon" (new time)
8-9 p.m. — "THE UNICORN"
9-9:30 p.m. — "Mom"
9-10 p.m. — "CAROL'S SECOND ACT"
10-11 p.m. — "EVIL"
FRIDAY
8-9 p.m. — "Hawaii Five-0" (new time)
9-10 p.m. — "Magnum P.I." (new night)
10-11 p.m. — "Blue Bloods"
SATURDAY
8-9 p.m. — "Crimetime Saturday"
9-10 p.m. — "Crimetime Saturday"
10-11 p.m. — "48 Hours"
SUNDAY
7-8 p.m. — "60 Minutes"
8-9 p.m. — "God Friended Me"
9-10 p.m. — "NCIS: Los Angeles"
10-11 p.m. — "Madam Secretary"
Also Read: 'All Rise,' 'Evil' and 'The Unicorn': Watch Trailers for CBS' New Fall Shows (Videos)
MONDAY
8-9 p.m. — "All American" (new night)
9-10 p.m. — "Black Lightning"
TUESDAY
8-9 p.m. — "The Flash"
9-10 p.m. — "Arrow" (new night)
WEDNESDAY
8-9 p.m. — "Riverdale"
9-10 p.m. — "NANCY DREW" 
THURSDAY
8-9 p.m. — "Supernatural"
9-10 p.m. — "Legacies"
FRIDAY
8-9 p.m. — "Charmed" (new night and time)
9-10 p.m. — "Dynasty" (new time)
SUNDAY
8-9 p.m. — "BATWOMAN"
9-10 p.m. — "Supergirl" (new time)