J.J. Abrams and one of his "Lost" stalwarts, Jorge Garcia, will return with another eerily-themed series. Christina Applegate and Zooey Dechanel are getting new comedies. And that new "Wonder Woman" series on NBC might not happen.
Those are just a few of the things we learned Wednesday, as the first details began to emerge from next week's broadcast-network upfront presentations to advertisers.
And make no mistake, excitement is back this year — with a record $9.5 billion in upfront advertising money set to roll into the Big Five networks this spring, and former Showtime executive Robert Greenblatt and ex-BBC official Paul Lee replacing polarizing predecessors at NBC and ABC, respectively.
"There's a lot of curiosity as to how these new regimes are going to approach the new season," said Jordan Levin, a former CEO of the WB Network, who is now CEO of Generate, a multi-platform studio and talent management firm.
Throw in the fact that the top programming draw for three of the major networks, NFL football, might not be around in the fall because of labor unrest, and this year's schedule presentations get really interesting.
"They're going to have to tell advertisers what Plan B is," Levin said.
Here's how the schedules are shaping up for the four biggest broadcasters, ABC, CBS, Fox and NBC. We'll start first with Fox and NBC, since details have emerged about their upcoming schedules.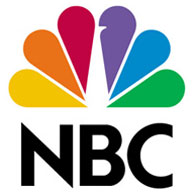 Also read: NBC's complete pilot slate
With NBC emerging from the decade-long rule of Jeff Zucker — infamous for his "managing for margins" approach to programming — the network's 2011-12 schedule will be characterized by the word "noisy," one executive told TheWrap earlier this week.
Well, we're not exactly talking about "Wonder Woman" action-suit noisy — it doesn't look like David E. Kelley's reboot is going forward at the Peacock after all, at least according to a Wednesday report in Variety.
But we're not talking about "America's Toughest Jobs," either. (Fans of former NBCU CEO Zucker and ex entertainment chief Ben Silverman will recall NBC's 2008 attempt to adapt one of reality-show maven Thom Beers' inexpensive cable formats for prime time — the prototype for the "managing-for-margins" strategy until the ill-fated 10 o'clock Jay Leno show took it to a whole new level.)
On Sunday (NBC is announcing its fall schedule a day before it presents it to advertisers on Monday), the network is expected to announce the pick-ups of at least two new comedies, "Up All Night" starring Christina Applegate and Will Arnett, and an untitled half-hour show starring comedian Whitney Cummings.
There will also be at least two new hourlong dramas from the network that famously forsook hourlong dramas. "Smash," which is based on a Steven Spielberg concept, stars "Will & Grace's" Debra Messing, and revolves around the cast of a Broadway production. An adaptation of "Prime Suspect" features Maria Bello assuming the lead so proficiently played by Helen Mirren in the original U.K. version of the crime procedural. (Hey, CBS crowd: Over here!)
Kelley's mid-season drama "Harry's Law," starring Kathy Bates, is also expected back.
Pretty interesting for a newly purchased network once seen as a scourge in TV's creative community.
New NBC entertainment president Bob Greenblatt "is a new face at NBC, but not a new face in the television business," said one executive familiar with both NBC's former and current administrations. "There is a renewed enthusiasm at NBC largely stemming from the fact that there's someone there with a track record and a history with people who do business around the creative space. That's inherently more inviting than what they had in the past."
So what will go away to make room for the new stuff?
Unhappily, NBC continues to have a lot of options in that department. There is no Subway-based "save our show" campaign to bail out perennial bubble show "Chuck" this time. And a lot of TV-industry folk seem to think the network can do better than "Outsourced" on Thursday night, although the show has been internally championed enough to keep it around through its first season.
Oh, and there will also be three hours of Sunday-night prime-time space to fill if the NFL players and owners can't get their lucrative act together in time for the season to kick off this fall.
Also read: Fox's complete pilot slate
Fox is operating under what is now the longest tenured administration in network television, led by chairman Peter Rice and chairman Kevin Reilly (who've been together since all the way back to early 2009!). Rupert Murdoch's network also features one of broadcast TV's most stable schedules.
Its pilot plans leaked first, starting on Tuesday night.
So far, the network is known to have greenlit J.J. Abrams' crime drama "Alcatraz" — which will return "Lost's" Jorge Garcia to series TV — plus "Bones" spin-off "The Finder" and Zooey Dechanel single-camera comedy "The New Girl."
The Antoine Fuqua-directed, Ethan Hawke-starring "Exit Strategy" is likely to be retooled, and the Kiefer Sutherland series "Touch" also looks like a solid go, even though no pilot has been shot.
What's likely going away? According to a number of published reports, pretty much everything Fox tried launching at midseason, starting with the Shawn Ryan-produced cop drama "The Chicago Code" – promoted to the gills during the Super Bowl in February. Also likely gone are the Christian Slater comedy "Breaking In" and freshman buddy comedy "Traffic Light."
Sophomore Jackie Earle Haley drama "Human Target" and third-season Tim Roth drama "Lie to Me" are also reportedly off the schedule.
Other points of intrigue that should be revealed when Fox delivers its upfront presentation Monday: The latest on Steven Spielberg's ambitious sci-fi series "Terra Nova, and the premiere date for Simon Cowell's new singing/judging show, "The X Factor."
Also read: ABC's complete pilot slate
Taking ABC's entertainment reins last summer – after former chief Steve McPherson's abrupt departure – Lee didn't suffer too much in the way of accountability for a 2010-11 slate that failed to produce a hit.
It was, after all, McPherson who set in motion such floundering efforts as "No Ordinary Family," "Detroit 1-8-7" and "Better With You."
But ABC certainly needs Lee, the affable, well-liked former ABC Family chief, to put his stamp on the schedule this year.
Coming into next season, developing some new dramas is of high priority, with aging stalwarts such as "Desperate Housewives," Grey's Anatomy" and "Brothers & Sisters" not what they used to be.
Few details had emerged regarding ABC's plans as of Thursday, although the tawdry Darren Star hourlong "Good Christian Bitches," a reboot of Charlie's Angels starring Minka Kelly (right), and another Shonda Rhimes drama are among the pilots getting close looks.
So what will a Lee-branded schedule look like?
"We knew what the Steve McPherson brand looked like because Steve was someone who carried strong opinions," said one former network chief. "While that made some people uneasy, it allowed and created a good degree of success for the network. Paul's personality is more accommodating. Whether or not that will lead to success remains to be seen."
Also read: CBS' complete pilot slate
CBS has perhaps the most stable schedule in the business, which is to be expected for the leader among networks in audience size. It averages 11.65 million viewers per show, and is just behind market leader Fox in terms of drawing the all-important 18-49 demo.
Few details have emerged so far about CBS' 2011-12 schedule. But on Wednesday, it was reported that the network plans to renew middle-of-the-ratings-road David Spade comedy "Rules of Engagement," possibly leaving freshman William Shatner comedy $#*! My Dad Says" and freshman Jim Belushi legal dramedy "The Defenders" among the network's few bubble shows not renewed for 2011-12.
Still, CBS' venerable crop of procedurals includes potent-but-aging titles such as "CSI," "NCIS" and "Criminal Minds." And the reality slate of "Survivor" and "The Amazing Race" have been around long enough for Richard Hatch to do at least three prison sentences.
Oh, and there's the little issue of replacing – or re-imagining sans Sheen – TV's top comedy, "Two and a Half Men." Figuring out what's going to anchor the network's potent Monday-night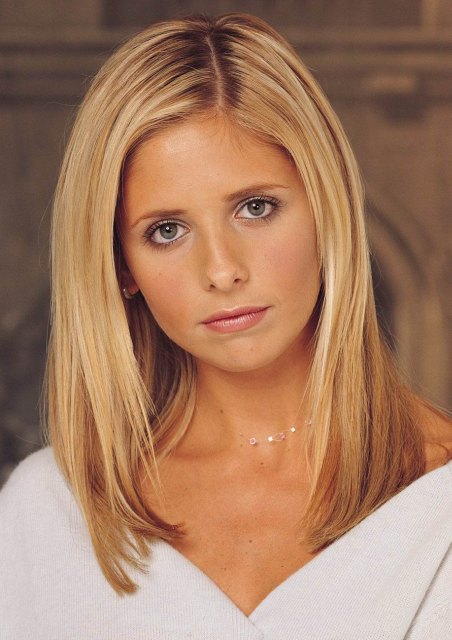 comedy block if the Warner Bros. TV series isn't re-configured has to be Job One, in fact.
So, when CBS delivers its upfront presentation Wednesday, expect the network to figure out some way to add new blood among all its established veterans.
Among CBS chief Les Moonves and Co.'s options: a drama pilot, "Ringer," starring Buffy herself, Sarah Michelle Gellar (left); another J.J. Abrams-produced show featuring a Losty, Michael Emerson (title: "Person of Interest"); the Robert De Niro-produced cop drama "Rookies"; and a comedy developed by ESPN Radio morning-show host Colin "The Herd" Cowherd.
John Sellers contributed to this report.