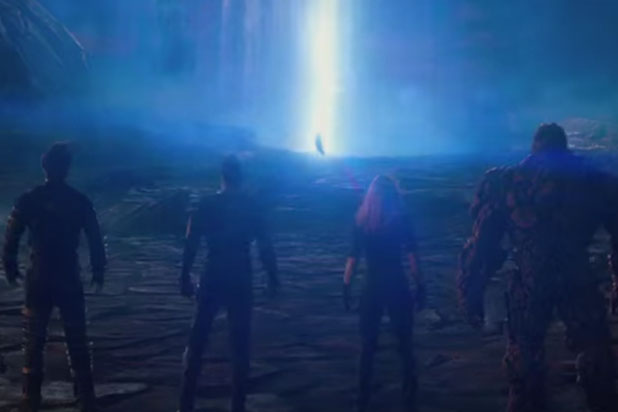 This weekend's biggest opener, "Fantastic Four," grossed $2.7 million at its Thursday night previews from 2,900 locations, putting the superhero reboot on track for a $40 million opening weekend.
This weekend's other openers are STX's "The Gift," which grossed $585,000 at the Thursday night previews, and Sony TriStar's "Ricki and the Flash," which brought in $200,000.
Fox's $120 million "Fantastic Four," a reboot of the Marvel comic-book franchise that yielded two films for the studio in 2005 and 2007, is directed by Josh Trank and stars Kate Mara, Jamie Bell, Miles Teller, and Michael B. Jordan.
Also Read: 'Fantastic Four' Stars Miles Teller, Jamie Bell Address Concerns About Their Character's Penises (Video)
The film is tracking well below the original 2005 "Fantastic Four," which cost $100 million and grossed a solid $21.3 million on its opening night and hit $56 million its opening weekend. The 2005 film, which starred Jessica Alba, Michael Chiklis, Ioan Gruffudd and Chris Evans, ended up with a domestic gross of $154.7 million.
However, reviews have not been up to par for the reboot, with a Rotten Tomatoes score of 10 percent and an average rating of 3.4 out of 10.
Critics have been extremely harsh — TheWrap's Alonso Duralde described it as "10 minutes of Michael B. Jordan-Kate Mara-Miles Teller chemistry" and "1 1/2 hours of bad story."
Also Read: 'Fantastic Four' Review: 10 Minutes of Michael B. Jordan-Kate Mara-Miles Teller Chemistry, 1 1/2 Hours of Bad Story
The latest superhero film, the Disney-Marvel Entertainment collaboration "Ant-Man," opened on July 17 with $22.6 million, and grossed $57.2 million its opening weekend.
This weekend also marks the opening of  "Ricki and the Flash," starring Meryl Streep as an aging rock singer coming to grips with family members she put on the back-burner for her career. Maggie Gummer, Streep's real-life daughter, co-stars along with Kevin Kline, Sebastian Stan, real-life rocker Rick Springfield and Audra McDonald.
Also Read: 'Ricki and the Flash' Review: Meryl Streep Rocks Through a Script That Gathers Moss
The reviews for the $18 million production, directed by Jonathan Demme from a script by Diablo Cody, are just okay (56 percent on Rotten Tomatoes). It's the first release from Sony's relaunched TriStar label, which Tom Rothman headed from 2013 until he took over as SPE chairman earlier this year.
A third opener this weekend is STX's first release, "The Gift," which raked in $585,000 at 1820 locations Thursday night. The psychological thriller starring Jason Bateman and Joel Edgerton had a production budget of $5 million and is tracking for a $6 million to $8 million its opening weekend. STX Entertainment produced the film with Blumhouse Productions.
The film, starring Bateman and Rebecca Hall as a young married couple whose world goes into a tailspin following an encounter with an old high school acquaintance (Edgerton), has wowed critics so far, with 93 percent positive rating on Rotten Tomatoes.
Also Read: Meryl Streep's 'Ricki and the Flash,' Jason Bateman's 'The Gift' Under Pressure to Perform for Rookie Studios
Last but not least, the animated film "Shaun the Sheep" from the U.K.'s Aardman Productions ("Wallace and Grommit") opened Wednesday on 2,200 screens and is aiming for $5 million for Lionsgate by Sunday. Internationally, it has brought in a whopping $70 million.
Watch a video about Trank trashing his own film.