Make no mistake: Director Jon Favreau wants you to see his pricy sci-fi western, "Cowboys & Aliens."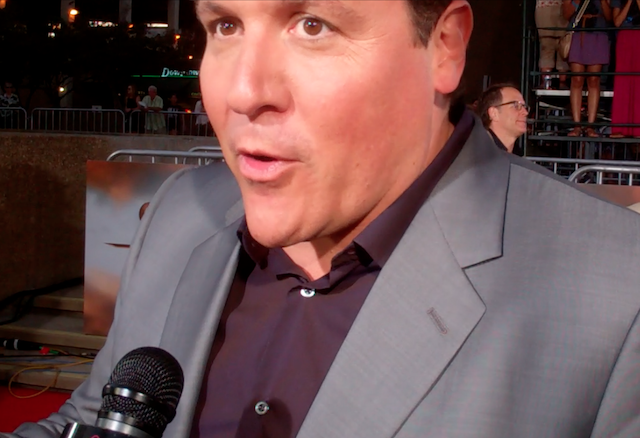 The actor-director is dipping his hands just about everywhere to build buzz for the $160 million film's release.
"How can I go to sleep with Cowboys & Aliens still trending?" Favreau tweeted late Thursday night.
Also read: Box Office: Is Jon Favreau Losing His Uphill Battle for 'Cowboys & Aliens'?
Favreau guest-edited a recent issue of the Hollywood Reporter, and joined the likes of Quentin Tarantino, J.J. Abrams and Michel Gondry when he guest-directed "Jimmy Kimmel Live" Wednesday, which featured a Harrison Ford/Chewbecca confrontation.
He even joined YouTube favorites Freddie Wong and Brandon Laatsch for a big-budget (by the site's standards) spoof of the film — which, no surprise, just happened to have a big red-carpet premiere at Comic-Con. (See video below.) There is also a "Cowboys & Aliens Interviews" YouTube channel, where Favreau sits down with his stars Olivia Wilde, Daniel Craig, Steven Spielberg, and others for a one-on-one chat.
Not to mention Favreau's Twitter, which is chock-full of C&A-related highly promotional tweets and retweets, such as: "Woke up to find Cowboys & Aliens still trending #goodmorning."
But while marketing is Queen, content is King, and that seems to be where Favreau is lacking.
Despite his aggressive campaigning for the $163 million film, the sci-fi Western's lackluster reviews amount to poor predictions for its weekend box office. The movie was given an underwhelming 44 percent collective score on Rotten Tomatoes.
Get some rest, Jon!