A businessman is charged with allegedly defrauding the producers of a planned Broadway musical of "Rebecca," the Federal Bureau of Investigation said Monday.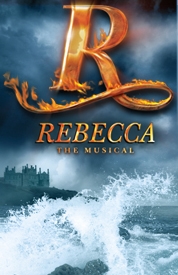 It's a colorful story that might make for a hit stage show in and off itself. Long Island businessman Mark Hotton, 46, is accused of inventing people and companies and staging a death by malaria for one of the show's fictitious investors.
The FBI said that Hotton falsely told the team behind the show that he had secured $4.5 million in financing in order to receive $60,000 in fees and commissions.
He was arrested Monday morning at his home. He also faces charges related to a real estate scheme.
"Mark Hotton perpetrated stranger-than-fiction frauds both on and off Broadway," Manhattan U.S. Attorney Preet Bharara said in a statement. "As part of one alleged scheme, Hotton concocted a cast of characters to invest in a major musical — investors who turned out to be deep-pocketed phantoms."
Hotton could not be reached for comment; two numbers asssociated with his home and business appeared to have been disconnected.
"Rebecca," a romantic drama by Daphne Du Maurier, is best known for inspiring the Oscar-winning Alfred Hitchcock film. It was to become a $12 million musical from Tony Award-winning director Michael Blakemore, but roughly a month before it was slated to open at the Broadhurst Theater, it was pulled due to lack of funding.
The FBI said it began investigating the production's tangled finances in September and discovered that email addresses of investors were controlled by Hotton.
Hotton is charged with two counts of wire fraud. He faces a maximum term of 20 years in prison on each count.