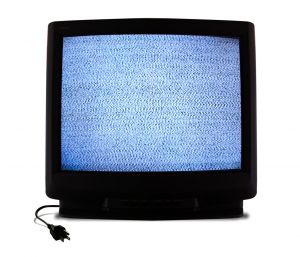 Hoping to prevent future blackouts of popular channels, the Federal Communications Commission has dipped a pinky toe into the retransmission debate.
Rather than wade in wholeheartedly with a boatload of reforms to the way that cable providers and broadcasters conduct negotiations over fees for rebroadcasting stations, the commission issued a notice of proposed rulemaking.
Essentially, it said it would consider possible amendments to regulations that dictate how retransmission negotiations take place.
"It's time to take a fresh look and explore whether there are measures we can take to allow the market-based process contemplated by the retransmission consent laws to operate more smoothly, and serve consumers and the marketplace," FCC Commissioner Julius Genachowski said in a statement.
The fights over fees that cable companies pay to rebroadcast content have increasingly played out in public view and pulled signals of popular channels have become standard when negotiations break down.
In particular, an October standoff between Fox and Cablevision ratched up the calls for government intervention. In that case, failure to hammer out a new agreement between the companies prevented some 3 million subscribers in the New York area from watching key baseball World Series and playoff games.
Retransmission fees have become an important source of profits for broadcasters, particularly as a decline in ad revenue has left many networks scrambling to maintain their profit margins and find alternative revenue streams.
The FCC did not propose any silver bullet to the feuds between media giants that have seen popular events such as the Oscars go dark. Instead, the FCC said it will consider whether subscribers must receive more advanced warning before a cable company drops a station. It also plans to examine easing restrictions that prevent providers from bringing in broadcasting from other regions when it cannot reach a deal with a local broadcaster.
The commission said that it will seek ways to ensure that media companies engage in good faith negotiations over fees.
The FCC has been under intense pressure from public interest groups who are pressing the commission to mandate that broadcasters and cable companies enter into binding arbitration when negotiations reach an impasse.
Many of those groups expressed optimism that the commission would find a more effective way to mitigate future disputes.
"The FCC's approval of a new rulemaking on retransmission consent is a big win for all who have demanded reform, including viewers who have been forced to endure more and more broadcaster blackouts and blackout threats. The Commission is clearly acknowledging that the current system is broken and that early 1990s rules must be updated," the American Television Alliance said in a statement.
Cable companies also offered tentative praise for Thursday's moves.
"The FCC's Notice Of Proposed Rulemaking is an important first step for consumers, because it recognizes that consumers are the ones who are harmed when programming is pulled – or threatened to be pulled – from cable systems," Tom Rutledge, Cablevision's chief operating officer, said in a statement.
It's not clear, however, if the commission has the authority to do much more, at least not without congressional intervention.