It's a fate worse than death for many movies — development hell.
Be it scheduling issues, script problems or financial difficulties, they're caught in celluloid purgatory — and even if they get out, the results can be mixed.
Some, like, "American Gangster," break free to big box office and critical acclaim. Others, like "State of Play," emerge to commercial indifference. (See slideshow: "10 Movies That Should Have Stayed in Development Hell.")
Most recent escapees, and prepped for summer release, are "Knight & Day" and "Salt," both of which endured multiple iterations before filming commenced with Tom Cruise and Angelina Jolie respectively.
What's still trapped? Here are some of the most notorious victims — and their chances of survival.
COMING SOON TO A THEATER NEAR YOU
The Tourist: Thanks the combined star wattage of Angelina Jolie and Johnny Depp, this remake of a 1997 French film will finally see release next year. The spy thriller has stalled for several years, thanks to a revolving door of stars such as Tom Cruise, Charlize Theron and Sam Worthington and directors like Alfonso Cuaron and Lasse Hallstrom entering and exiting the project.
Moneyball: Two years ago, cameras were about to roll on this adaptation of Michael Lewis' ode to Oakland A's manager Billy Beane. Stars Brad Pitt and Demetri Martin and director Steven Soderbergh were attached, but Columbia got cold feet over script concerns and shut down production three days before shooting was supposed to start. But it's been resurrected, Pitt is still on board, Martin has been replaced by Jonah Hill, and "Capote" director Bennett Miller has stepped in for Soderbergh. It's reportedly eyeing a June start date.
Stretch Armstrong: Taylor Lautner will star as the bendable superhero, rescuing the movie version of the Hasbro toy from the development scrapheap. Prior to signing the teen idol, the action comedy had been rumored to be a vehicle for the likes of Jackie Chan, Tim Allen and even Danny Devito. Universal is planning a summer 2012 release for what is now a big budget tentpole.
SHOWING SIGNS OF LIFE
On the Road: Jack Kerouac's Beat masterpiece has inspired generations of young actors and directors over the years, many of whom have pledged to bring the tale of nomadic Sal Paradise and Dean Moriarty to the screen. Joel Schumacher, Colin Farrell, Johnny Depp and Francis Ford Coppola have been attached over the years — with Coppola, in fact, bought the rights to the book in 1968. Now it's back on track, with Walter Salles, who took on another difficult to film travelogue "The Motorcycle Diaries," directing and Garrett Hedlund ("Tron:Legacy") reportedly circling the lead role.
The Secret Life of Walter Mitty: Everyone from Steven Spielberg to Tom Cruise to Jim Carrey has set their sights on remaking this 1947 Danny Kaye film about a book editor with an overactive imagination. Reports surfaced this week that Sacha Baron Cohen was interested in the lead, but no deal has been made yet. Giving credence to the fact that the project has found a pulse, "The Pursuit of Happyness" screenwriter Steven Conrad has been hired to overhaul the script, according to the Hollywood Reporter.
STUCK IN PURGATORY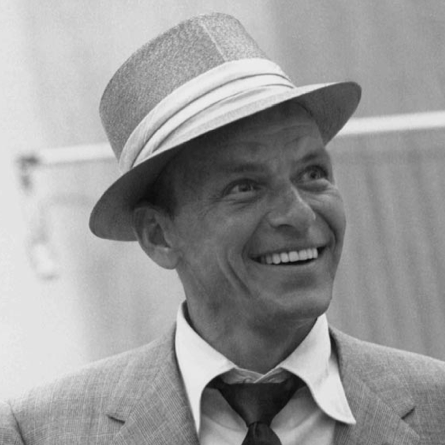 Sinatra Biopic: "Ol' Blue Eyes" seemed a natural fit for Martin Scorsese. As the "Aviator" proved, the directing icon likes films with a vast historical backdrop, and as we know from his work on "The Last Waltz," he's a music lover. Add to that Sinatra's rumored mob ties, and Scorsese's talent for weaving cinematic gold from the lives of made men makes this a match made in movie heaven. However, after a flurry of news reports had the Sinatra biopic as Scorsese's next with rumors of Leonardo DiCaprio or Johnny Depp as the chairman of the board, he opted to make the children's film "The Invention of Hugo Cabret" next. He might circle back to the musical biography, but he's got a number of other projects on his back burner such as "The Wolf of Wall Street" with Leo and a remake of the French film "Cache."
Confederacy of Dunces: Like "On the Road," John Kennedy O'Toole's picaresque cult novel been on the development track for nearly 30 years — but still nothing has happend. And a diverse crop of actors including John Belushi, John Candy and Richard Pryor have wanted to play the lead role of the hapless, slovenly Ignatius J. Reilly. The closest it came was in 2006 when Paramount was planning to have David Gordon Green film a script from Steven Soderbergh and Scott Kramer. That attracted a big name cast including Drew Barrymore, Mos Def, and Will Ferrell as Reilly, but the project was dropped after Scott Rudin left the studio for Disney.
Lincoln: It's looking increasingly doubtful Steven Spielberg's planned biopic of Honest Abe will ever make it to theaters. The movie boasted a script by Pulitzer Prize winning playwright Tony Kushner and was supposed to star Liam Neeson as president number 16. After the Lincoln bicentennial came and went last year, Spielberg moved on to direct a 3D film adaptation of Tintin.
Gears of War: New Line's decision to dramatically cut the $100 million budget of this videogame adaptation caused director Len Wiseman ("Live Free or Die Hard") to drop out, according to the Los Angeles Times. The studio is apparently looking for a new writer to spruce up "Wanted" scribe Chris Morgan's original script, but like film plans for that other mega-grossing videogame "Halo," movement has stalled.

DEAD
Arrested Development: Rumors have been afoot that the demented Bluth clan would reunite for a big screen adventure since the cult television hit went off the air in 2006. Reassembling the big cast, which includes such budding stars as Michael Cera and Jason Bateman, must be a logistical nightmare, and it appears that plans for a movie reunion have been derailed. Cast member David Cross made headlines recently by declaring the project "dead," although Bateman gave viewers some hope by stating that there was still life in the project.
Leni Riefenstahl Biopic: Jodie Foster has been circling the story of Hitler's favorite director Leni Riefenstahl for over a decade. In that time she's made hits like "Flight Plan" and "Panic Room," seen other dream projects like "Flora Plum" enter production limbo," but no footage has rolled on the controversial "Triumph of the Will" helmer's life story.
The Brazilian Job: After 2003's "The Italian Job" made $176 million and cemented Mark Wahlberg's leading man status, a sequel to the heist movie seemed inevitable. Tentatively titled "The Brazilian Job," the sequel — once set for a 2005 release — has been beset by script and scheduling issues. The window to capitalize on the first film's good will seems to have closed and Wahlberg, Charlize Theron and director F. Gary Gray seem to have lost interest.
The Amazing Adventures of Kavilier and Clay: Michael Chabon's Pulitzer Prize-winning novel about the early days of comic books seemed destined for the big screen after Scott Rudin bought the rights in 2000 and tapped Chabon to handle screenplay duties. In 2002, Entertainment Weekly called Chabon's draft that year's "It Script," and over the years directors such as Sydney Pollack and Stephen Daldry and actors like Tobey Maguire and Natalie Portman planned to make the beloved book their next project. But budget concerns and script problems have probably sidetracked the project indefinitely. Chabon all but declared the movie buried, and Scott Rudin Productions told TheWrap that "not much was happening."