Fox Broadcasting is beefing up its current department, adding a new director and promoting two execs to VP. All will report to Fox's veteran current chief Marcy Ross, the woman who makes sure "24" keeps ticking, "Glee" keeps rocking and "House" keeps operating… in tip-top shape.

Here's an edited version of the release by Ross and boss Kevin Reilly announcing the moves (complete with far too many CAPS):
Shana C. Waterman and James Oh have both been promoted to Vice President, Current Programming. In their new roles, Oh and Waterman will oversee all aspects of production and serve as the primary creative advisers for FOX's diverse slate of new and returning series. Both executives will report to Ross and will be responsible for nurturing and growing the network's current scripted programming to build even more strength and stability across FOX's schedule.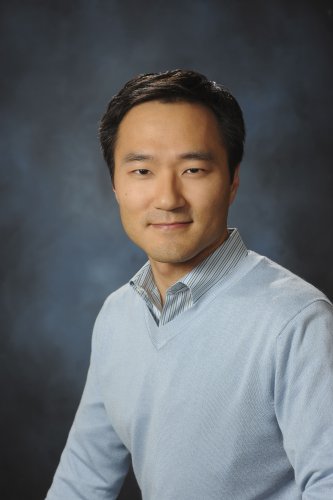 In addition, David Sleven has been appointed Director, Current Programming. Previously Manager, Comedy Development, Sleven will also report to Ross and will be responsible for the day-to-day management of current FOX shows.
"With the level of competition today, it's more important than ever that we invest in top-notch talent to ensure that our programming remains innovative and relevant," said Reilly. "It's thanks in part to the tremendous dedication and creativity of our current programming team that FOX just notched its first fall season win."
"Shana and James are two gifted, creative executives who have won the trust and admiration of their peers and the executive producers of their shows," said Ross. "Together with the fresh energy of David Sleven, I have the most dynamic and talented group in the business."
Previously, Mr. Oh served as Director, Current Programming at FOX and supervised several of the network's new and returning series, including HUMAN TARGET, CODE 58 (working title), 24, THE SIMPSONS, LIE TO ME, BONES and THE WANDA SYKES
SHOW. Prior to that, he held leadership roles within the network's program and audience research departments, where he provided strategic analyses evaluating overall network, program and schedule strengths.
Ms. Waterman joined FOX as Director, Current Programming in 2006. In this role, she oversaw several of the network's acclaimed scripted series including HOUSE, GLEE, FRINGE, FAMILY GUY, AMERICAN DAD and THE CLEVELAND SHOW. Prior to joining FOX, she was a Manager of Development at Timberman/Beverly Productions.
Prior to transitioning to his new role in Current Programming, Mr. Sleven served as Manager of Comedy Development at FOX, with a focus on animation. While in this role, Mr. Sleven developed FOX's newest animated series, BOB'S BURGERS, for which he will be the covering Current executive, as well as THE CLEVELAND SHOW, FOX's latest animated hit.