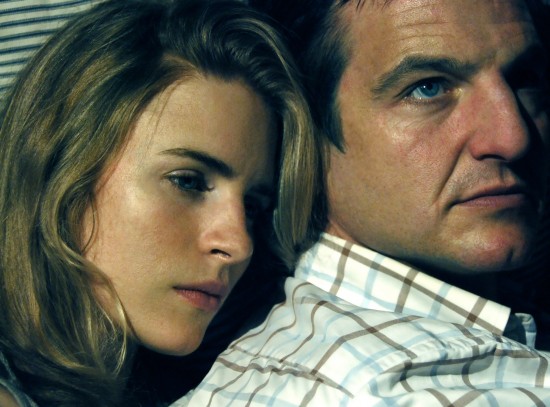 For its fourth acquisition of the Sundance Film Festival, Fox Searchlight has picked up domestic rights to Mike Cahill's "Another Earth."
Closing just after midnight on Wednesday, the deals includes all other English-speaking territories and is believed to be worth $1.5 million – $2 million, with an aggressive P&A commitment as well. if for $750,000, according to an insider on the deal.
Following a 24-hour auction after the film's Monday night premiere, WME's Graham Taylor and Preferred Content's Kevin Iwashina negotiated the deal with Fox Searchlight's Tony Safford, Megan O'Brien and Ray Strache, along with the producer's attorney Andre DesRochers.
Searchlight is said to have beaten out other mini-majors such as Focus Features and the Weinstein Co., both of whom pursued the picture.
"Another Earth" debuted in the U.S. dramatic competition and marks the feature debut of Cahill, who is not to be confused with the "King of California" director of the same name.
Star Brit Marling co-wrote the script, which follows an MIT student who kills a man's family in a car accident. After serving a four-year prison sentence, she returns home anxious to meet the bereaved widower (William Mapother).
Cahill and Marling produced the film with Hunter Gray and Nicholas Shumaker, while Tyler Brodie and Paul Mezey exec produced. Phaedon Papadopoulos also served as an associate producer.
Fox Searchlight has been on a buying frenzy this week, having already picked up Gavin Wiesen's "Homework" and Sean Durkin's "Martha Marcy May Marlene," as well as remake rights to the Indian private eye documentary "The Bengali Detective." The studio also premiered Tom McCarthy's "Win Win" and Miguel Arteta's "Cedar Rapids" to critical acclaim.