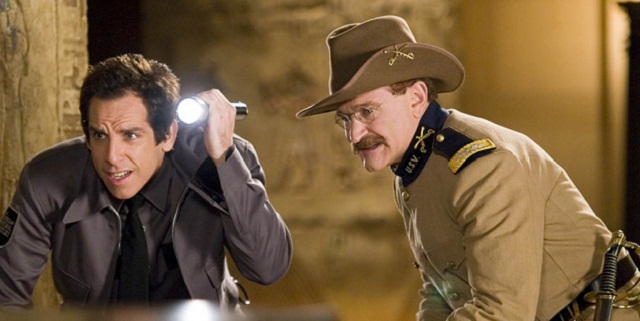 Fox will open "Night at the Museum 3" on Christmas Day, 2014, the studio announced Thursday.
It also set Feb. 14, 2014, as the debut date for its young adult sci-fi film "Maze Runner," to be directed by Wes Ball. The film is based on the first book in James Dashner's popular trilogy, which Random House's Delacorte Press published in October 2009.
Also read: Ben Stiller to Receive American Cinematheque Award
Ben Stiller and director Shawn Levy will return for their third go-rounds in the "Night at the Museum" series.
The original "Night at the Museum" was a breakout hit, making $251 million domestically and $574 million worldwide. The followup, "Night at the Museum: Battle of the Smithsonian," brought in $177 million in the U.S. and $413 million globally in 2009.