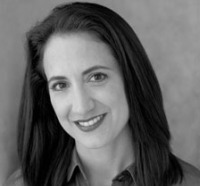 Imagine TV named Francie Calfo president on Thursday. Calfo replaces David Nevins, who is leaving the company Aug. 2 to become Showtime's entertainment president. She will begin her duties at Imagine sometime in the next few weeks.
Calfo has worked as an independent producer affiliated with ABC Television Studios for the past three years. Recently, she worked as an executive producer on several ABC shows, including "Scoundrels," "Finnegan" and "Life as We Know It." Her company, Long Run Productions, had a development deal at ABC that was scheduled to run through 2011.
Before striking out on her own, Calfo was an executive and producer at ABC Studios and its predecessor Touchstone Television. In this capacity, Calfo oversaw development on several hit ABC shows including "Grey's Anatomy," "Desperate Housewives," "Ugly Betty," "Lost" and "Alias." Merrin Dungey's character on "Alias"– Francine Calfo — was named for her.
Calfo is married to "Finnegan" executive producer and veteran TV writer Trent E. Jones.
Imagine TV is the television division of Imagine Entertainment, the production company founded by Ron Howard and Brian Grazer 1986. On Thursday, Grazer expressed excitement about having Calfo join the company.
"Ron and I are excited to be working with Francie who has both executive and producing experience," Grazer said.
Word got out that Nevins was leaving Imagine for Showtime in June. During his eight years as president, he was responsible for producing the critically acclaimed shows "Friday Night Lights" and "Arrested Development."
Imagine Television is financed by 20th Century Fox Studios and its core business is producing shows for the Fox network. Recent Imagine offerings have included "Lie to Me," "24," "Parenthood" and "Shark."
As of this writing, neither Calfo nor ABC Studios has responded to requests for comment.