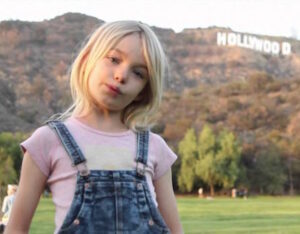 "Fringe" star Anna Torv and "Extant's" Shree Crooks (CBS's Extant) are set to join Frank Grillo in director Akiva Goldsman's horror-thriller "Stephanie," TheWrap has learned.
Universal will distribute the genre movie, which is being produced by Jason Blum's Blumhouse Productions and Matt Kaplan's Chapter One.
Also Read: Jennifer Jason Leigh, Anna Torv Join Ryan Murphy's Sexuality Pilot for HBO
Ben Collins and Luke Piotrowski wrote the script, which was voted to the 2012 Blood List. Blum and Kaplan are producing alongside Ellen Goldsmith-Vein and Adrienne Biddle, while Nate Matteson, Eric Robinson and Bryan Bertino will serve as executive producers.
Shree will play Stephanie, who is abandoned by her parents in their remote home where a dark supernatural force looms in the background. When her mother (Torv) and father (Grillo) return to claim her, the malevolent power spins out of control with Stephanie at the center.
Oscar-winning screenwriter Goldsman has worked with Blumhouse before, having served as an executive producer on three "Paranormal Activity" sequels. He made his feature directorial debut last year with "Winter's Tale."
Also Read: Frank Grillo to Star in Akiva Goldsman's Horror-Thriller 'Stephanie' (Exclusive)
Torv starred on "Fringe" and recently filmed an HBO pilot with Ryan Murphy. The Australian actress will soon be seen alongside Geoffrey Rush in the indie drama "The Daughter." She's represented by WME, Conway van Gelder Grant in the U.K. and United Management in Australia.
Crooks plays the younger version of Tessa Ferrer's characters on Halle Berry's CBS series "Extant," and she'll soon be seen in Matt Ross' "Captain Fantastic" alongside Viggo Mortensen, Kathryn Hahn and Frank Langella. The young actress is repped by Coast to Coast Talent and Anonymous Content.