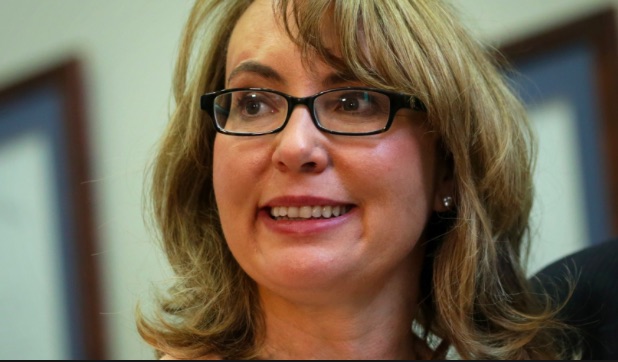 Former Congresswoman Gabby Giffords, who survived a gunshot to the head nearly five years ago, wrote a powerful op-ed for USA Today on Sunday that called out Congress for inaction on gun violence.
Titled "After Sandy Hook and San Bernardino, optimism can still change gun politics," the former Arizona representative points out that 30,000 Americans have been killed by gun violence since 20 school children were killed in the Sandy Hook massacre three years ago.
Giffords lamented the realities of current congressional inaction.
Also Read: Obama Addresses San Bernardino Shooting: 'Right Now It's Just Too Easy' to Get Guns
"I know that this week, Congress will do exactly what its members have done every week since those 20 kindergartners and first-graders were murdered in their classrooms: nothing at all," she wrote.
She didn't mince words regarding her former colleagues, calling out the "cowardice" of Congress for sitting still as the people they represent die.
Also Read: Why TV News Screams About ISIS But Stays 'Numb' Over Guns
"That's cowardice, an embrace of the shameful status quo we've grown to expect from a Congress in the gun lobby's grip," Giffords continued. "Many of my former colleagues are in the cold clutches of pessimism and its key ingredient: fear."
Giffords invoked the rallying cry used by gun control opponents to call for action.
We hear often that "guns don't kill people — people kill people." And that is true. It's not because we have guns that we have violence, and it's not because of law-abiding gun owners like me, my husband, Mark, and millions of other Americans; we know that, and we know that no one action or responsible law will prevent every tragedy. But that is no excuse for inaction.