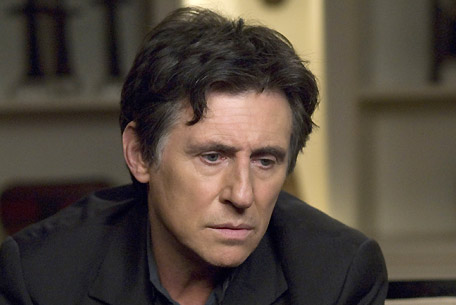 Gabriel Byrne, the Emmy nominated star of "In Treatment," says that he was sexually abused by Christian Brothers as a child.
"Unfortunately, I experienced some sexual abuse," Byrnes said during an episode of the Irish talk show "The Meaning of Life." "It was a known and admitted fact of life amongst us that there was this particular man, and you didn't want to be left in the dressing room with him."
"It took many years to come to terms with it and to forgive those incidents that I felt had deeply hurt me."
The Irish actor said that additional incidents happened at the age of 11 when he went to an English seminary to study to be a priest.
"It didn't go on over a prolonged period but it happened at a very, very vulnerable moment," Byrne said.
Byrne linked his history of alcoholism and depression to the abuse he received from a member of the clergy.
Byrne eventually left the priesthood because he felt he could not maintain a vow of celibacy.
"I went down to London during a break and we got on the bus and I walked up the stairs behind two girls in miniskirts and that was the end of it for me," Byrne said.
In addition to his role as "In Treatment's" tortured therapist, Byrne also starred in "Miller's Crossing" and "The Usual Suspects."