Gina Gershon has found a fashionable new gig.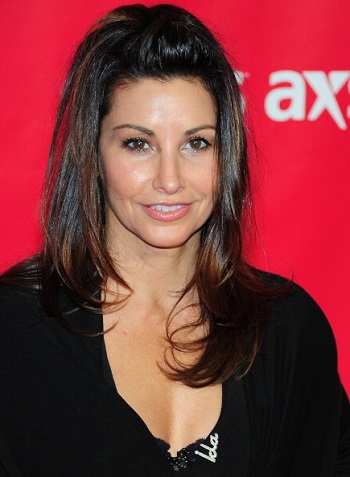 The "Bound" star has been cast as Donatella Versace in Lifetime's upcoming biopic "House of Versace," the network said Thursday.
Also read: Lifetime's 'Flowers in the Attic' Finds Its Young Leads
The cast will also include "Veronica Mars" alum Enrico Colantoni as Donatella's brother, slain fashion icon Gianni Versace, and Raquel Welch, who will play the pair's Aunt Lucia.
The movie, based on the book "House of Versace: The Untold Story of Genius, Murder and Survival" by Wall Street Journal reporter Deborah Ball, will track Donatella's struggle to take over her brother's fashion empire after his 1997 slaying.
Also read: Lifetime Orders Backdoor Pilot From Nicholas Sparks
"At first ridiculed by critics worldwide, Donatella falls victim to drug addiction and nearly bankrupts the company," Lifetime said of the project in a release. "With the help of her family, including daughter Allegra, Aunt Lucia (Welch) and brother Santo (Colm Feore), she enters rehab to confront her demons and soon comes back stronger than ever to re-ignite the beloved Versace brand with her own vision and builds one of the most powerful and influential fashion houses ever known."
Also read: 'Fashion Police' Strike: Joan Rivers to the Writers Guild – Can We Talk?
"House of Versace" is slated to premiere Oct. 5 at 8 p.m.
Following the premiere, Lifetime will air the hour-long documentary "Versace: Beyond the Headlines," about Gianni's start and rise in the fashion business.