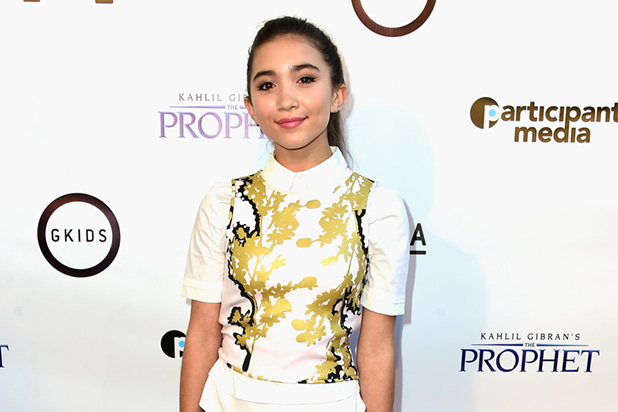 Disney Channel's 13-year-old "Girl Meets World" star Rowan Blanchard posted a three-part essay on the importance of intersectional feminism to Instagram on Saturday.
Responding to a tumblr user asking for her thoughts on the term "white feminism," Blanchard posted an essay discussing the importance of including diverse points of view in feminist activism, including women of color as well as transgender women.
"The way a black woman experiences sexism and inequality is different from the way a white woman experiences sexism and inequality," the actress wrote. "Likewise with trans-women and Hispanic women."
Also read: 'Girl Meets World' Stars Rowan Blanchard, Sabrina Carpenter Cast in Disney Channel Movies
In the post, Blanchard references the work of Columbia Law professor Kimberlé Crenshaw, who first coined the term "intersectionality" in 1989. She also praised "The Hunger Games" actress Amandla Stenberg, who called out white pop stars for appropriating black culture.
"To only acknowledge feminism from a one sided view when the literal DEFINITION is the equality of the sexes is not feminism at all," she continued. "We need to be talking about this more. Discussion leads to change."
Read the full post below: