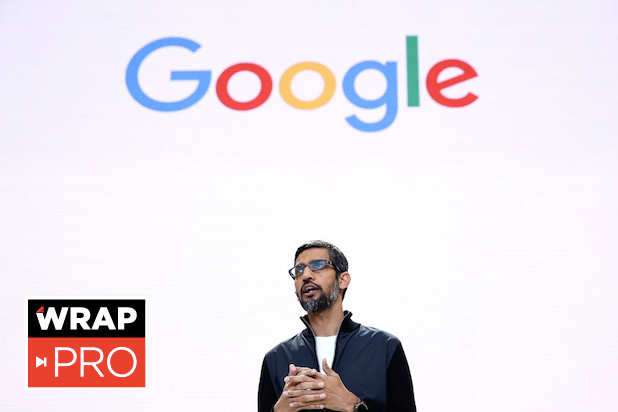 The digital advertising world is still dominated by two companies: Google and Facebook.
That much is clear after both tech giants reported fourth quarter earnings in the last week, providing a full look at their 2018 ad sales in the process. And the results from "the duopoly," as the two firms have been dubbed, were staggering.
Facebook's ad revenue increased 37 percent year-over-year, hitting $55 billion. Those gains came as the social network battled a string of well-chronicled data scandals, including its admission it gave partners like Spotify and Netflix special access to private user messages.
Also Read: Facebook's Stock Surges 7 Percent on Huge Q4 Sales, Massive User Growth
Google's strength was even more apparent, with the company pulling in $116.3 billion in ad revenue last year. That accounted for more than 40 percent of worldwide online ad sales, according to estimates provided by eMarketer.
Altogether, Facebook and Google combined to bring in more than 60 percent of the $279.6 billion in global ad revenue in 2018. (The two companies found a way to grab more of the international ad market than in 2017, when Facebook and Google's combined $135.5 billion in ad…
---
Join WrapPRO for Exclusive Content, Full Video Access, Premium Events, and More!
For Only $1/Day Members Access:
In-Depth Coverage
5 exclusive members-only stories a week
Digital Video industry analysis and deep-dive features
Daily WrapPRO newsletter covering the latest digital video industry news
Exclusive Video
Access to full length Members-Only Video archive
Video of notable sessions from TheWrap Events (TheGrill, Power Women Summit)
Vip Access
VIP seating for TheWrap's Screening Series with stars and filmmakers
Access to 'chill spots' at select industry events Sundance, TIFF, Newfronts and more
Access to exclusive invite-only events
Resources
DataBank showcasing key stats and streaming video trends in the OTT market
In-depth entertainment industry research and whitepapers