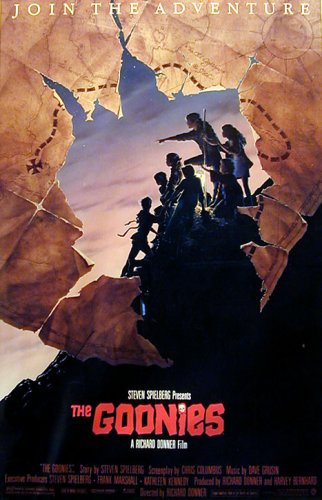 Hollywood has gone gaga for the age of Reagan recently.
Among the remakes from the era of excess that are slated to hit screens are updates of "Red Dawn," "Overboard," "Real Genius," and next weekend's "The Karate Kid" with Jackie Chan and Jaden Smith. Not to be outdone, a big-screen version of the 1980s TV show "The A-Team" also opens on Friday — though not without protest from original star Mr. T.
To help those Hollywood producers, MovieTickets.com's latest weekly poll asked film fans what '80s underdog story they want to see remade. Just in time for its 25th anniversary this week, "The Goonies," the teen treasure-hunting film that hails back to the days when Corey Feldman seemed cool, topped the competition. Fifty-three percent of the 20,580 who responded said they wanted to see the movie remade.
Coming in a distant second was "Weird Science," another collaboration between John Hughes and Anthony Michael Hall, which drew 26 percent of the vote. "Teen Wolf," which starred a young Michael J. Fox in his "Back to the Future" heyday as a basketball-playing werewolf, captured 14 percent of the vote.
Poor John Cusack. "Better Off Dead" helped put the actor on the map with his performance as a lovesick, suicidal high school student, but moviegoers apparently have little appetite for a repeat. A mere 7 percent of respondents wanted to see the comedy remade. Maybe they just thought nobody else could do the part justice.