Up close with four Oscar hopefuls, from "Casino Jack" to "The Social Network":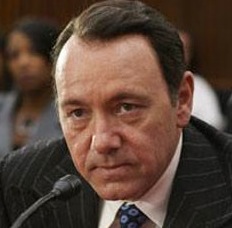 Kevin Spacey
"Casino Jack"
"Senate hearings are circuses that don't do anything — dog and pony shows for the Senators to sit there and point fingers at the bad guy."
Michelle Williams
"Blue Valentine"
"Showing up for work one night and being told that you're going to [improvise] for 12 hours is just as much of a risk as taking your clothes off and trying to inhabit a sex scene."
Armie Hammer
"The Social Network"
"I didn't come out of the audition thinking, nailed it! I walked out going, crap, I hope David Fincher didn't notice how nervous I was."
Julianne Moore
"The Kids Are All Right"
"I had two or three takes to do that big speech, and I was terrified. You just think, hope I don't blow this!"