Illumination Entertainment and Universal are bringing the Grinch back to the big screen for a new animated feature based on the iconic Dr. Seuss tale, according to an individual with knowledge of the project.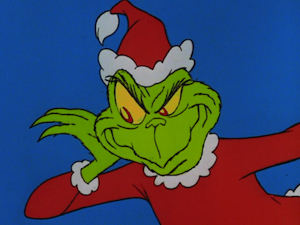 Music video and commercials director Pete Candeland will direct the film, a 3D feature based on the 1957 book "How the Grinch Stole Christmas!" Candeland has made videos for The Gorillaz and ads for Coca-Cola, but this would be his first full-length feature.
Also read: Ratings: ABC Easily Wins Christmas Night Thanks to NBA and Grinch
Universal will distribute the movie worldwide while Illumination CEO Chris Meledandri will produce. Audrey Geisel, widow of Dr. Seuss author Theodor Geisel, will executive produce.
Illumination still needs to find a writer to adapt the story of the embittered, callous creature. It was adapted into a half-hour animated special in 1966 while Universal released a live-action adaptation on the Grinch tale in 2000. That version, directed by Ron Howard, starred Jim Carrey as the titular character.
This marks the second animated "Grinch" — the first was a TV version in 1966 — and the third Dr. Seuss adaptation for Chris Meledandri, the founder of Illumination. He made "Horton Hears a Who!" back when he ran Fox Animation and made "The Lorax" for Universal.
Meledandri's Illumination is a valuable partner for the studio, as its first movie for the studio, "Despicable Me," has already spawned a sequel and a spin-off. Since then, the two have collaborated on a pair of released films, "Hop" and "Lorax."