Mia Maestro is moving on from the vampires of "Breaking Dawn" to sink her teeth into a new role with another bunch of suckers.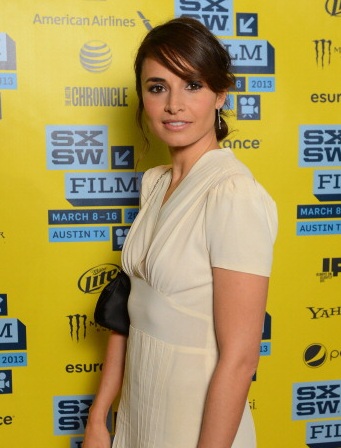 Maestro, who played Denali coven member Carmen Denali in "The Twilight Saga: Breaking Dawn" films, has been cast as one of the female leads in "The Strain," Guillermo del Toro's pilot for FX.
Also read: FX Casts 'House of Cards' Star Corey Stoll in Guillermo Del Toro's 'The Strain'
The pilot, based on del Toro's trilogy of novels "The Strain," "The Fall" and "The Night Eternal," will find Maestro in familiar thematic territory. The novels follow the efforts of Centers for Disease Control employee Dr. Ephraim Goodweather to save New York City from a vampiric virus that's contaminating the city, after a Boeing 777 makes a mysterious arrival at JFK.
Maestro will play Dr. Nora Martinez, who works closely with Goodweather that they finish each other's sentences and engage in an affair. Martinez, a gifted biochemist, is compelled by circumstances to become a ruthless warrior.
See video: Guillermo Del Toro Talks 'The Strain'
"House of Cards" star Corey Stoll has been tapped to play Goodweather.
Del Toro and Chuck Hogan, who co-wrote the books with him, are co-writing the pilot script, and del Toro is attached to direct.
Carlton Cuse ("Lost," "Nash Bridges") is executive producing and overseeing the project with Toro.