Halle Berry can breathe a sign of relief.
Her film "Frankie & Alice," whose Oscar eligibility looked dubious when it was discovered on the Academy's 2009 list of qualifying films, is in the running for the 2010 Oscars after all.
The film will receive a one-week qualifying run in December before its 2011 release, and Berry will be the focus of an (admittedly longshot) awards campaign aimed at landing a Best Actress nomination for her performance as a woman suffering from multiple personality disorder.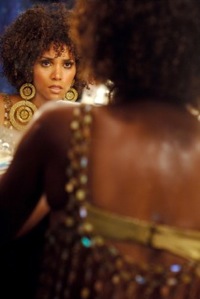 The film's eligibility was called into question Monday night, when Guy Lodge at the In Contention website pointed out that "Frankie & Alice" was included on last year's Academy "reminder list" of eligible films.
The reminder list is compiled before the end of the year, and does not always accurately reflect the films that end up qualifying.
TheWrap has obtained email exchanges between the Academy and production company Cinesavvy Inc. from November and December 2009. In November Cinesavvy asked for details about the submission process, but the following month – after the reminder list had been compiled – it informed the Academy that the film would not be opening in 2009 after all.
In those emails, the Academy told Cinesavvy that that the film could be resubmitted in 2010 without eligibility problems.
On Tuesday, an Academy spokesperson confirmed to theWrap that "Frankie & Alice" was not eligible in 2009, and that it would qualify this year if it has its week-long Los Angeles run and meets other AMPAS requirements.
"Having been included in the list last year does not disqualify it, and in any given year there may be one or more movies in the Reminder List that don't end up opening after all," Academy director of communications Leslie Unger said.
(Photo by Sergei Bachlakov)