Hey Hollywood: Be careful who you ask to get your latte.
Lawsuits by unpaid or underpaid interns against entertainment and media companies have accelerated to an epidemic pace in recent weeks following the success of interns who first sued Fox Searchlight two years ago.
In June alone, suits have been filed against Gawker, Warner Music Group and Conde Nast. In the same month, in what could amount to a landmark settlement in favor of the plaintiffs, Fox Searchlight was ordered to pay out wages to two unpaid interns who worked on production of the award-winning film "Black Swan."
And that doesn't count the unsuccessful first attempt by interns to sue Hearst, or the successful lawsuit by nearly 200 former interns from "The Charlie Rose Show" on PBS.
Here is the status of the latest intern lawsuits in and around Hollywood:
Gawker
Three former Gawker interns filed suit against the company on Friday in a Manhattan federal court. The plaintiffs allege that they worked at least 15 hours a week without pay to write, research, and promoting articles for Gawker's sites.
"We think it's a very important issue," attorney Andrea M. Paparella, who is representing the interns, said in a statement to TheWrap. "It's important for everyone to be paid the minimum wage at all levels of their career. We don't want to replace entry-level jobs with interns who aren't being paid. Not everybody can afford to take an unpaid job when they graduate college. And they could be shut out of certain industries if this was a norm of having certain industries having unpaid internship programs."
Also read: Gawker Slapped With Lawsuit by Former Interns
"Minimum wage law sets a minimum wage," Paparella continued. "Minimum wage law says, even if a person agrees to it, you can't pay them less than minimum wage. Imagine what the implications would be. It would make minimum wage meaningless."
At the time of this publication, Gawker did not respond to a request for comment.
Warner Music Group Corp./Atlantic Recording Corp.
A former intern of Warner Music Group filed a class action complaint Monday in New York County Supreme Court against the company for unpaid wages from Oct. 2007 to May 2008.
Justin Henry — through his attorneys Virginia & Ambinder — is accusing WMG subsidiary Atlantic Recording Corp. of withholding wages from him and other employees beginning in or around June 2007. The suit, obtained by TheWrap, states that WMG has "failed to provide compensation at the statutory minimum wage for all hours worked."
It also accuses the defendant of not providing overtime compensation. The complaint asks for all wages plus interest, unspecified damages, attorneys' fees and costs.
Also read: Warner Music Group Intern Wants Money for All That Coffee Brewing
Henry was an unpaid intern at Warner Music Group for roughly 7 months during the aforementioned time period. The complaint claims that in his role, Henry would answer telephones, make photocopies and pick up lunch for compensated employees, among other menial tasks. While he regularly worked from 10 a.m. to 5 or 6 p.m., Henry was not compensated.
Conde Nast
Conde Nast interns filed a class-action lawsuit against the company on June 13, alleging that the publisher violated the Fair Labor Standards Act and New York labor law.
The class-action suit, filed on behalf of two former Conde Nast interns — Matthew Leib (INSERT: at left) and Lauren Ballinger — contends that interns who are engaged in the operations of the employer or performing productive work benefit the employer and must be paid the minimum wage, even if they receive some benefits in the form of a new skill or improved work habits.
Advance Magazine Publishers, known as Conde Nast Publications, is named as the defendant in the suit.
The lawsuit seeks to recover unpaid wages, interest, and attorneys' fees and costs for any interns who worked in the fashion, accessories and fine jewelry departments of Conde Nast's magazine between June 13, 2007 and the date of a final judgment.
Also read: Conde Nast Interns Sue Publisher For Unpaid Wages
The suit states that there are more than 100 individuals in the affected class.
Fox Searchlight ("Black Swan")
In a possible foreshadowing of things to come, earlier in June, U.S. District Court Judge William H. Pauley III found that Fox Searchlight intern Eric Glatt and fellow "Black Swan" intern Alexander Footman were entitled to payment for their work on the film under the Fair Labor Standards Act and New York labor law.
Pauley also determined that Eden Antalik, who worked as an unpaid intern at Fox Searchlight's corporate offices in New York, can pursue class-action claims against the company.
Also read: 'Black Swan' Intern: Court Ruling Should 'Serve as a Warning' to All Employers
In his ruling, Pauley determined that the interns "performed tasks that would have required paid employees … Menial as it was, their work was essential. The fact they were beginners is irrelevant … [T]he FLSA does not allow employees to waive their entitlement to wages."
Hearst
A class action lawsuit filed on behalf of unpaid interns against Hearst was thrown out in May, though the judge in the case said the plaintiffs kept the right to sue Hearst as individuals.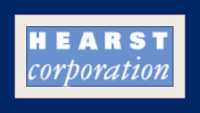 The class action lawsuit was deemed to not meet the standard for "commonality." The plaintiffs are requesting minimum wage back pay from Hearst. So while the door is still open for individual lawsuits, even if they won, the awards would be fairly small and thus make those potential cases less attractive to attorneys.
Also read: Interns No Laughing Matter for Entertainment, Media Companies
The plaintiffs can also try to create a group with better "commonality," according to New York Magazine.
The Charlie Rose Show (PBS)
In December, a judge awarded more than $207,900 to interns who worked on Charlie Rose's PBS show. The final approval hearing is this week, with checks to follow.
The class action lawsuit resulted in an award of $1,100 each to an estimated 189 interns. It stemmed from a single lawsuit filed by former intern Lucy Bickerton in March, 2012, who claimed she worked up to 25 hours per week at "The Charlie Rose Show," which did not pay her or "provide academic or vocational training."
Also read: 'Black Swan' Lawsuit Stirs Intern Debate: Education or Exploitation?
Pamela Chelin contributed to this report.