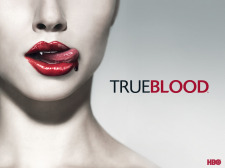 HBO's "True Blood" is only two episodes into its third season, but the network has already ordered up a 12-episode fourth season of the vampire thriller. The fourth season of "True Blood" will premiere in summer 2011.
"True Blood" was created by Alan Ball based on Charlaine Harris' series of "Sookie Stackhouse" novels. Ball also serves as the show's executive producer along with Gregg Fienberg.
In the renewal announcement Monday, Ball said, "I am beyond thrilled to be able to continue working with this amazing cast and crew," says Ball. "This is the most fun I have ever had."
Season three of "True Blood" began on June 13. The premiere episode brought in 5.1 million viewers, up 38 percent from last season's first episode.