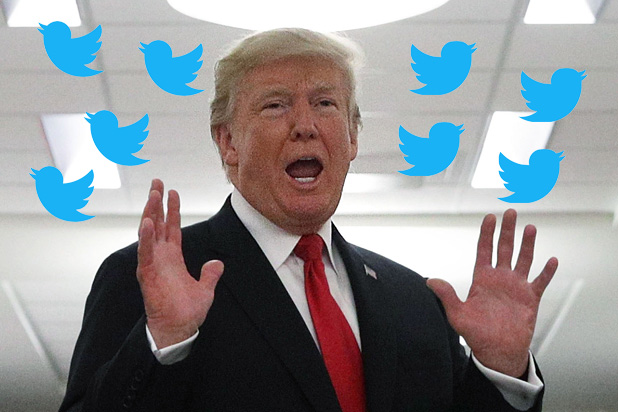 President Donald Trump went on yet another Twitter rampage on Wednesday, tweeting out a change in military policy, more aggression towards Attorney General Jeff Sessions and declaring that America worships God, "not government." Trump's Twitter feed often dominates the news cycle, and his newly-announced intention to ban transgender people from serving in the military is particularly alarming–but this is all bubbling up before an important vote on health care that could affect millions of Americans.
Also Read: Trump's Transgender Ban Is Horrific - But Focus on Health Care (Commentary)
Wednesday afternoon, the Senate will consider a proposal that would significantly alter the Affordable Care Act by getting rid of individual and employer mandates, ending Medicaid expansion and rolling back several taxes attached to the law, according to CNN.  The Congressional Budget Office estimates that 32 million people more will be without health care by 2026 under the amendment than under the ACA.
The Senate voted on Tuesday to open a debate about the future of health care. Vice President Mike Pence voted yes to break a tie–two republicans voted against. But Tuesday night, a vote failed to pass a replacement for the ACA, 43-57, according to The New York Times.
Celebrities are urging their followers on Twitter to stay focused on the health care debate in the Senate this week, by tweeting their own thoughts and retweeting comments from media outlets and experts.
Also Read: Sarah Huckabee Sanders: Trump Hasn't Ruled Out 'Immediately' Removing Transgender Troops
Barbra Streisand–an outspoken Trump critic– voiced her disappointment in Arizona Senator John McCain, who returned to the Senate for the first time Tuesday since his brain tumor diagnosis. "I'm disappointed, @SenJohnMcCain, that you voted for to proceed on this lousy healthcare bill that could hurt so many people," she tweeted on Wednesday.
Emmy Rossum ("Shameless") retweeted a post from California Senator Kamala Harris Tuesday that said "Today's the day" followed by "health care" repeated several times. And Debra Messing ("Will and Grace") retweeted a post that said "Trump's trans military ban isn't his only attack against community. Health repeal=a horror to 1.4 million trans Americans."
Also Read: These Republicans Are Speaking Out Against Trump's Transgender Military Ban
They were joined by Zoe Kazan ("The Big Sick"), who also retweeted a post critical of McCain, Peter Fonda and Julianne Moore in retweeted posts focused on the healthcare debate. Judd Apatow and Patricia Arquette did the same.
Also Read: Stephen Colbert Compares Health Care Bill to 'Westworld' (Video)
The subject of health care also made the late night rounds–on Stephen Colbert, he compared Tuesday's debate to HBO's "Westworld." Trevor Noah also broke down how we got to this point. "How did this bill come back from the dead, this time?" Noah asked on "The Daily Show" Tuesday.
"Well, up until now, the reason republicans have been having so much trouble repealing Obamacare is that the senators couldn't agree on how to replace it… But then I guess Mitch McConnell smoked some weed and was like 'you can't vote for a bill if you don't have a bill.'"
Majority Leader Mitch McConnell's goal is to get 50 votes for the final bill in order to repeal and replace in conference with the House of Representatives, as CNN reports.