Move over, Lindsay Lohan — another actress is taking a crack at playing Elizabeth Taylor, and just might have the chops to one-up you.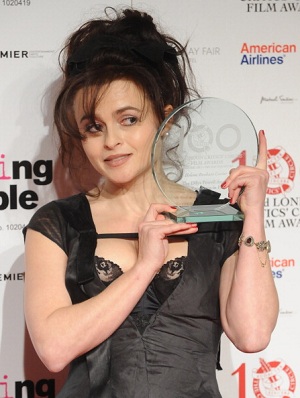 Helena Bonham Carter will play Taylor in an upcoming biopic "Burton and Taylor." "The Wire" actor Dominic West will play Taylor's on-again, off-again husband, Richard Burton, in the production, which will air on BBC Four.
Also read: 'Liz & Dick': America Reacts, Savagely
"Burton and Taylor" will tell the story of the the pair's " ill-fated appearance in a 1983 revival of Noel Coward's stage play, 'Private Lives,'" according to the BBC.
William Ivory ("Women in Love") is writing the BBC Drama Productions project, with Richard Laxton ("Effie") directing.
Fans of guilty-pleasure television will recall that "Mean Girls" star Lohan tackled the role of Taylor last year in the Lifetime film "Liz & Dick," with Grant Bowler playing Burton.
While "Liz & Dick" racked up a respectable 3.5 million total viewers with its November premiere, the film drew rancorous reaction across the Twitterverse.
Taylor died in March 2011 at the age of 79.