A nuclear explosion has occurred in the world of Hollywood public relations, atomizing the once-invincible PMK/HBH in the space of two short days.
Out the door just walked Johnny Depp, Matt Damon, Jennifer Aniston, Daniel Craig and Anne Hathaway. Also Ridley Scott, Sam Mendes, Jude Law and Gwyneth Paltrow. Christian Bale and Jodie Foster, too.
In
choosing to merge with BNC
, PMK/HBH made what is proving to be an ill-fated decision, driving away co-CEO Simon Halls and Jennifer Allen, both of whom resigned on Thursday, and Stephen Huvane, Robin Baum and Andy Gelb, who announced their decision to
found a new firm
, Slate PR, with Ina Treciokis.
All of this happened over several continents and time zones: Baum was in Japan with her client, Johnny Depp. Treciokas was on business in London. Meanwhile, meltdown was happening in Los Angeles.
The fallout from this merger will be definitive.
PMK/HBH was already suffering from a leadership void and, lately, an eroding bottom line, say insiders.
The latest losses now seal its fate as a second- or third-tier public relations firm, an epic comedown for a company that under Pat Kingsley could dictate magazine covers, exert ironclad control over their stars and cause major movie moguls to change schedules, charter planes and quash commitments.
What happened?
The merger of PMK/HBH with BNC is a sign of the power struggle in a once-invincible Hollywood publicity firm battling over whether to focus on building a corporate business or to service low-volume, high maintenance celebrities.
And at the InterPublic-owned sister companies, the corporate guys won.
The news on Wednesday that defecting PMK/HBH power brokers Baum, Huvane and Gelb had formed a new firm with Ina Treciokas only reinforced the growing divide between those who see the future of PR as based in corporate clients, and those who don't.
"We thrive in smaller, more focused environments," Huvane told TheWrap. "(The merger) is what got us out the door."
What left with Huvane and Co. was star power. What's left behind is a culture dominated by corporate clients: Audi, T-Mobile and Target.
Asked about this split, PMK/HBH was silent. Emails to co-CEO Cindy Berger seeking clarification and confirmation went unanswered.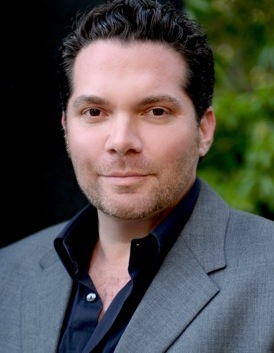 As Hollywood struggles through a period of transition and the tightest dollars in recent memory, publicity, too, has struggled to redefine itself.
At PMK/HBH, insiders complained of listless leadership in the wake of PMK's merger with HBH — not only from execs, but from its star publicists, whose only wish was to be left alone to take care of their own accounts.
Now what's left is a mass of initials: PMK/HBH/BNC.
The new firm, which TheWrap announced Wednesday, will be a four-way equal partnership along with Treciokas, who split from ID in 2008 to set out on her own. They're joined in New York by Erica Gray, named a VP at PMK/HBH not two months ago, and Shawn Purdy, who will be Gelb's party-, charity- and event-planning sidekick.
For Treciokas, it was an unexpected windfall. "I'm really pinching myself," she told TheWrap on Wednesday.
And so the battlefield to be Hollywood's gatekeeper is redrawn yet again: Mega-monolith PMK/HBH/BNC, with its combined resources and still-formidable corporate client base, and Slate PR, representing the model that multiple industry vets say makes much more sense when it comes to repping the stars.
That's because PR, at least when it comes to individual actors, directors, writers and the like, is a business of relationships; it's hands-on, loyalty matters, and that's largely why the PMK/HBH defectors are able to pull this off – because the stars they represent know and trust them. For them, it's not about the sign over the door, it's about the name on the caller ID.
But on the other side of the coin, profits matter. Hollywood PR heavies hang their hats at big shops because they have people there to whom they can delegate – without a support system, flacking for 12 or 15 or 20 clients becomes unsustainable.
And since most billing is flat-fee, the business can't grow unless you build the understructure to support more clients than one person could handle.
But this is all Business 101. What the PMK/HBH defectors know is that the lives they were leading – as lone wolves skulking around a corporate ranch – were about to get shaken down.
It'll be interesting to see whether they wind up building, by necessity, something like what they left — or try to exist as separate-but-equals, sharing an address, inevitably earthtoned business cards, and little else. What do we call that? A PR co-op?
Meanwhile, back at that ranch, PMK/HBH/BNC will forge on without a good number of its top performers – and that might not much matter. Industry vets say the merger looks good for the sister companies. PMK/HBH needs the structure that BNC offers.
Whether BNC would've benefited from PMK/HBH's A-list profile … looks like we'll never know.