The nominees for the 65th Annual Directors Guild of America Awards' television categories were announced by the DGA on Wednesday, with "Homeland" getting two nods, along with "Mad Men," "Breaking Bad" and "The Newsroom" in the Dramatic Series category.
The two "Homeland" nominees were Lesli Linka Glatter, for "Q&A," and Michael Cuesta, for "The Choice." Jennifer Getzinger got a nod for "Mad Men" ("A Little Kiss"), Rian Johnson for "Breaking Bad" ("Fifty-One") and Greg Mottola for "Newsroom" ("We Just Decided To").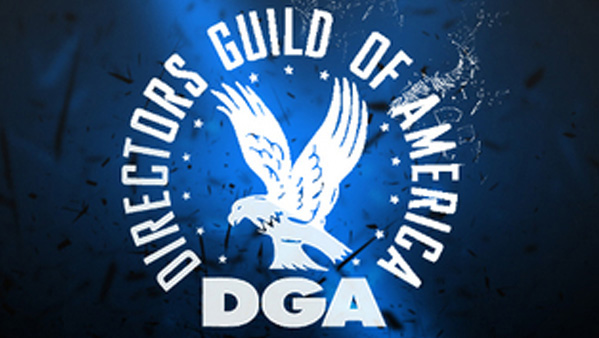 Glatter, Cuestra and Getzinger have previously been nominated for DGA Awards.
In the Comedy Series category, Louis C.K. has been nominated for the "New Year's Eve" episode of his FX series "Louie," and Lena Dunham is up for an award for the pilot of her HBO series "Girls."
They are joined by Bryan Cranston (for the "Election Day" episode of "Modern Family"); Mark Cendrowski (for the "The Date Night Variable" episode of "The Big Bang Theory" and Beth McCarthy-Miller, who directed the "Live From Studio 6H" episode of the NBC sitcom "30 Rock."
McCarthy Miller has been nominated numerous times, and picked up awards for her work on "America: A Tribute to Heroes" and "Saturday Night Live."
The winners will be announced at the DGA Awards Dinner on Feb. 2 at the Ray Dolby Ballroom at Los Angeles' Hollywood & Highland complex. Kelsey Grammer is hosting this year's ceremony.
Here's the full list of nominees:
MOVIES FOR TELEVISION AND MINI-SERIES
Greg Berlanti
"Political Animals," "Pilot" (USA Network)
Philip Kaufman
"Hemingway & Gellhorn" (HBO)
Kevin Reynolds
"Hatfields & McCoys" (History Channel)
Jay Roach
"Game Change" (HBO)
Michael Rymer
"American Horror Story: Asylum," "Dark Cousin" (FX)
DRAMATIC SERIES
Michael Cuesta
"Homeland," "The Choice" (Showtime)

Jennifer Getzinger
"Mad Men," "A Little Kiss" (AMC)
Lesli Linka Glatter
"Homeland," "Q & A" (Showtime)
Rian Johnson
"Breaking Bad," "Fifty-One" (AMC)
Greg Mottola
"The Newsroom," "We Just Decided To" (HBO)
COMEDY SERIES
Louis C.K.
"Louie," "New Year's Eve" (FX)
Mark Cendrowski
"The Big Bang Theory," "The Date Night Variable" (CBS)
Bryan Cranston
"Modern Family," "Election Day" (ABC)
Lena Dunham
"Girls," "Pilot" (HBO)
Beth McCarthy-Miller
"30 Rock," "Live From Studio 6H" (NBC)
MUSICAL VARIETY
Michael Dempsey
"12-12-12: The Concert for Sandy Relief" (Multiple Networks/Cable Outlets)
Don Roy King
"Saturday Night Live With Host Mick Jagger" (NBC)
Don Mischer
"84th Annual Academy Awards" (ABC)
Chuck O'Neil
"The Daily Show With Jon Stewart," "#17153" (Comedy Central)
Glenn Weiss
"66th Annual Tony Awards" (CBS)
REALITY PROGRAMS
Tony Croll
"America's Next Top Model," "The Girl Who Becomes America's Next Top Model" (CW)
Peter Ney
"Face Off," "Scene of the Crime" (Syfy)
Brian Smith
"Master Chef," "Episode #305" (Fox)
J. Rupert Thompson
"Stars Earn Stripes," "Amphibious Assault" (NBC)
Tim Warren
"Ink Master," "Episode #103" (Spike TV)
DAYTIME SERIALS
Albert Alarr
"Days of Our Lives," "11895" (NBC)
Larry Carpenter
"General Hospital," "Bad Water" (ABC)
William Ludel
"General Hospital," "Magic Milo" (ABC)
Scott McKinsey
"General Hospital," "Shot Through the Heart" (ABC)
Jill Mitwell
"One Life to Live," "Between Heaven and Hell" (ABC)
CHILDREN'S PROGRAMS
Stuart Gillard
"Girl vs. Monster" (Disney Channel)
Paul Hoen
"Let it Shine" (Disney Channel)
Savage Steve Holland
"Big Time Movie" (Nickelodeon)
Jonathan Judge
"Camp Fred" (Nickelodeon)
Amy Schatz
"Don't Divorce Me! Kids' Rules for Parents on Divorce" (HBO)
COMMERCIALS
Lance Acord
Park Pictures
Steve Ayson
MJZ/TheSweet Shop
Fredrik Bond
MJZ
Alejandro G. Inarritu
Anonymous Content
Tom Kuntz
MJZ