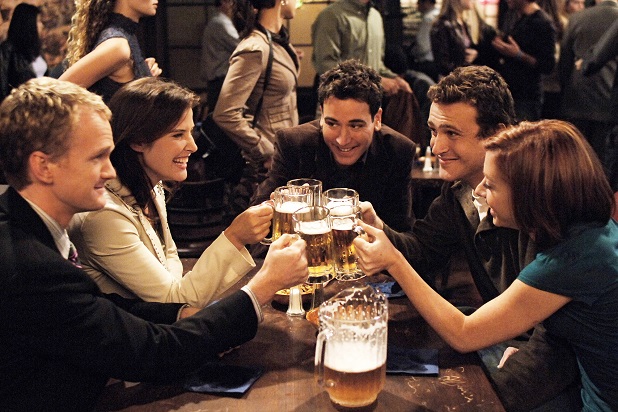 Twentieth Century Fox TV Distribution announced Tuesday it has licensed scripted formats for comedy series "How I Met Your Mother" in China and "Last Man Standing" in India and Vietnam, along with procedural fantasy drama "Awake" in Russia.
Meanwhile, "This Is Us," which was recently optioned by TCFTVD for a local adaptation in Turkey, will be heading to France and the Netherlands.
"How I Met Your Mother" has been licensed to New Classics Media in China. The production studio will produce 30 60-minute episodes, instead of the traditional 30 minutes for U.S. sitcoms. The deal is the first between TCFTVD and New Classics Media and the studio's third deal for the CBS comedy which wrapped in 2014. The show has been adapted locally in Russia and The Middle East.
Also Read: 'This Is Us' to Be Licensed by Fox, Turkey Is First Country to Order Local Adaptation
"Last Man Standing" (which once ran on ABC and recently returned to TV on Fox) has been licensed by Star India for a local adaptation produced by Shashi Sumeet Productions, marking the distribution organization's first format deal with the pair, and the second format sold by TCFTVD in India (the first was "24 India," starring and produced by Anil Kapoor).
The Tim Allen-led comedy is also being adapted by Vietnam by Vietnam Film Company (VFC) and broadcast by Vietnam Television (VTV), which is the national and biggest broadcaster in Vietnam. The series premiered on the network Nov. 5 and has been licensed for 42 half-hour episodes. This deal is the first collaboration between the three and the second production in the country for TCFTVD, which also produced an adaptation of "Glee" in the territory.
Also Read: Fox's 'Last Man Standing' Premiere Is Net's Most-Watched Comedy in 7 Years
TCFTVD will also be adapting former NBC drama "Awake" with Star Media in Russia. The local adaptation will air on Channel One, with a first season of 12 hour-long episodes. The intention is to develop "the story further," with a series led by Russian actor Evgeniy Mironov.
And last but certainly not least, "This Is Us," the number one scripted drama in the U.S., has been optioned by Authentic Productions in France, as well as NL Films in the Netherlands, after being first licensed by Fox for an adaptation in Turkey back in September.
"We are thrilled to expand the brands of these established U.S. comedies and dramas internationally with our scripted formats business," said Gina Brogi, President of Global Distribution, Twentieth Century Fox Television Distribution. "The success and demand we continue to see for our scripted formats is a reflection of the increased value of local content, and the growing sophistication of international broadcasters and production companies who are custom-tailoring great content for their audiences."