Ready to see even more Howie Mandel on the small screen?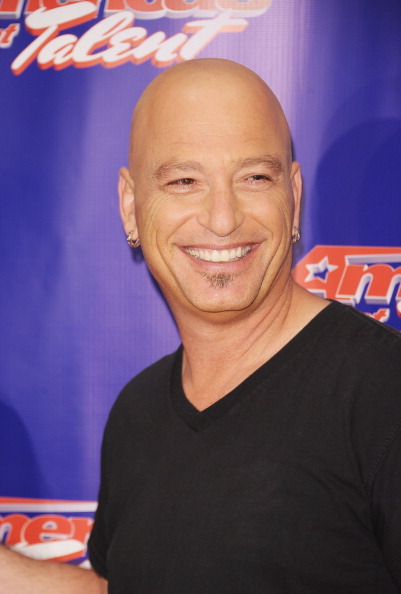 Yeah, we didn't think so, but it's coming your way, thanks to TBS.
The cable network said Friday that it has greenlit a new series, tentatively titled "Deal With It," which will be executive-produced by Mandel.
The network doesn't say whether Mandel will appear on camera; if so, it will follow on the heels of three other Mandel-hosted series, "Deal or No Deal," "Take It All" and "Mobbed." (Not to mention "America's Got Talent.")
TBS has also given the go-ahead for a new show from reality TV kingpin Mark Burnett, which bears the working title, "Trust Me, I'm a Game Show Host."
"Deal With It," which has received a six-episode order, is a hidden-camera affair in which unsuspecting people are secretly dared to pull a prank on their companions with no time to prepare. Receiving their instructions through an earpiece, they are given the opportunity to prank their way to cash and prizes.
Also read: Howie Mandel's Latest Game Show Gets a Premiere Date
Mandel's Alevy Productions is producing, along with Roy Bank's Banca Studio and Keshet Broadcasting — which created the format for the show — in association with Lionsgate Television. In addition to Mandel, Mike Marks — an executive producer on two of Mandel's other shows, "Take it All" and "Mobbed" — is also executive-producing, along with Bank.
"Trust Me, I'm a Game Show Host," meanwhile, is billed as "a comedic game show" in which two hosts present a contestant with two different answers — one correct, one incorrect — to a single question, leaving the contestant to choose the right answer.
The show, which has received a 10-episode order, is being produced by One Three Media, Burnett's joint venture with Hearst Media, as well as London-based production company Monkey. Burnett will executive-produce, along with Monkey's Will MacDonald and David Granger.